Ramaphosa Stresses On The Need To Assert Interests Of Developing Economies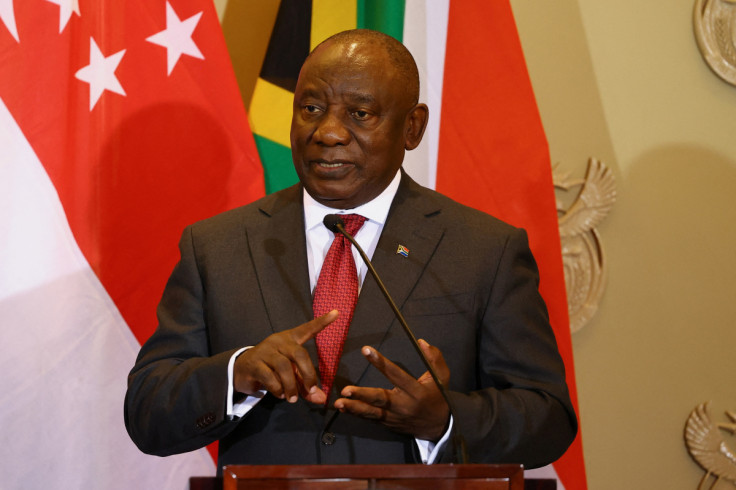 President Cyril Ramaphosa admitted that there are challenges within the country that needs to be solved immediately. However, he also explained that it is important to assert the needs and interests of developing economies in international forums, in order to raise funds.
Following his visit to the New Global Financing Pact Summit in Paris last week, the South African leader shared his views in the weekly newsletter on Monday, noting the importance of such a summit.
The president pointed out that such international summits - where they discussed global financing development and climate action in developing economies - might not seem directly connected to daily challenges like unemployment, poverty and crime but they are all connected.
"While the Paris Summit is not a formal structure through which international agreements are reached, it is significant that there was broad consensus among most of the countries that much more funding is needed and that international development banks needed to be significantly reformed to direct that funding to where it will have the greatest impact," he said, SA News reported.
He added, "There was general agreement that additional private sector funding should be mobilized and that funding should be provided on better terms."
President Ramaphosa noted that South Africa has achieved a lot since the country became a democracy. Although he noted that poverty is an issue, which has been undermined by slow economic growth, state capture and corruption, the electricity crisis, and the COVID-19 pandemic.
Furthermore, poor people are suffering more due to climate change effects including catastrophic flooding and drought. He shared that "Poor communities and countries are most vulnerable to the effects of global warming, and yet they carry the least responsibility for causing climate damage," TimesLive reported.
The president explained that this is one of the reasons why South Africa and many other countries "have maintained that the industrialized countries that have contributed most to greenhouse gas emissions have a responsibility to fund the actions less industrialized countries need to take to protect their people from climate change."
The 70-year-old president pointed out that the developed countries have caused the climate crisis due to which they should help in eradicating poverty from developing countries, provide access to quality education, and healthcare facilities and ensure clean water.
"As we said at the summit, we do not want to be treated like beggars, as if we are asking for charity," Ramaphosa said. "The industrialization and economic development of the global north was achieved at the expense of the global south."
During the two-day summit, South Africa "argued for a fundamental overhaul of the international financial institutions responsible for supporting development across the world."
These international financial institutions include World Bank and International Monetary Fund. According to the president, he demanded $100 billion (about R1.8 trillion) a year for climate action in developing economies.
© Copyright 2023 IBTimes ZA. All rights reserved.