President Ramaphosa Shares Energy Action Plan's Progress To End Load Shedding
President Cyril Ramaphosa revealed on Wednesday that the government's "overriding priority now is to end load shedding and to achieve energy security," while speaking about the Energy Action Plan's (EAP) progress so far.
EAP was announced by Ramaphosa in July to focus on load shedding reduction. The plan aimed to improve Eskom power stations and then work on bringing new generating capacity onto the system as quickly as possible.
While speaking during the Presidency's Budget Vote at the National Assembly, the president recalled announcing a detailed EAP in July to fix the energy crisis in the country, and added he established the National Energy Crisis Committee to ensure that the plan was properly implemented, SANews reported.
The president went on to explain that over the past nine months, the government has made "progress in implementing the measures that we outlined in the Energy Action Plan," noting that more than 100 projects are at various stages of development to ensure new 10,000 MW generation capacity.
He shared that an investment of over R200 billion has been spent on these 100 projects.
"The exponential growth of private sector investment in electricity generation is proof that this reform is indeed having a major impact," he said. "These investments will significantly close the shortfall in electricity supply as we move on."
"What has been pleasing... is that this reform process has attracted a variety of investors in the form of women-led businesses. A province such as the Northern Cape has attracted no less than R100 billion in investments... in renewable energy and is seeing exponential economic growth, with the resultant creation of jobs."
President Ramaphosa praised three projects under the Risk Mitigation Independent Power Producer Procurement Programme, which were established to fix the current energy shortfall and reduce the dependence on diesel-guzzling Open Cycle Gas Turbines.
"Three projects from the Risk Mitigation Programme have entered construction, with a further five projects expected to reach financial close during this quarter," the 70-year-old president said. "Project agreements have been signed with 25 preferred bidders from Bid Window 5 and Bid Window 6."
Ramaphosa further mentioned that in the upcoming months, the government was planning to generate an additional 10,000MW from wind, solar, gas, and battery storage.
The president also acknowledged the current load shedding problem in the country and addressed the "difficult winter ahead."
He urged all South Africans to make a difference by switching off lights and appliances when not in use. He also suggested everyone lower the temperature of their geysers to 60 degrees, while turning off unnecessary equipment like pool pumps.
"By taking these simple actions we can reduce demand by up to 1,000 MW, or one full stage of load shedding," he added.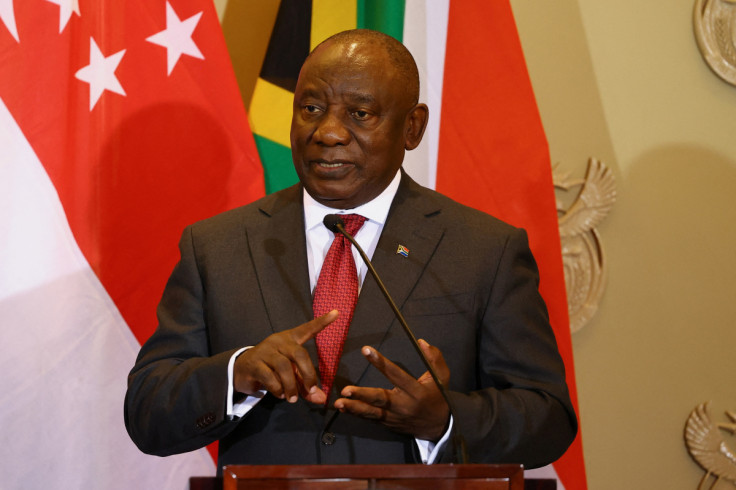 © Copyright 2023 IBTimes ZA. All rights reserved.