Government Shares South Africa's Poverty Alleviation Strategy For 2023-2024
South Africa's Social Development Department has revealed that a poverty alleviation strategy would be prioritized in the financial year 2023-2024.
Lindiwe Zulu, who serves as South Africa's minister of Social Development, said during the department's Budget Vote 19 in the National Assembly they will collaborate with other government agencies to ensure people between 18-59 years old will get basic income support.
"Working together in pursuit of realizing the aspirations of the people of South Africa, during the 2023/24 financial year we will give priority to building a capable, responsive, ethical and fit for purpose Social Development portfolio," she said, SA News reported.
"Working together with other government departments, we will produce South Africa's poverty alleviation strategy which includes the policy on the basic income support for 18-59 year old people who are not working," she added.
The department has been allocated a total budget of R263 billion for the financial year 2023-2024. This amount includes R253 billion, which is supposed to be transferred in cash payment to the South African Social Security Agency.
The agency is expected to pay 27 million eligible grant beneficiaries by March 2024 with these funds.
The minister also shared that the department will work on providing care and support services to the survivors of gender-based violence and femicide. These services include the operationalization of shelters, economic participation and psychosocial support.
Moreover, the department mentioned that its collaboration with stakeholders across the government, the private, and the civil society sectors will help improve "its disaster preparedness, coordination, and responsiveness; and devising economic participation interventions that particularly target our programmes' pre-existing youth beneficiaries."
The minister also recalled introducing the Top-Up Child Support Grant (CSG) last year in June to solve foster care backlogs. However, she shared her concern over the low uptake rate for this grant.
"In the quest to increase this number throughout the course of this financial year we are going to embark on a nationwide multi-media communication campaign," she said. "This Budget Vote marks the beginning of that communication campaign."
Zulu continued, "Accordingly, I appeal to all those who are taking care of orphans and vulnerable children, faith- and community-based organizations to register such children for the Top-Up CSG."
Out of the total allocated budget of R263 billion, R41 billion will be directed towards COVID-19 SRD (Social Relief of Distress Grant), compensation of employees and inflationary increase of the value of grants.
Whereas, R951 million will be used for the department's management and operations budget and the remaining amount has been allocated to support services programmes, including Social Security Policy and Administration, Social Welfare Services, and Social Policy and Integrated Service Delivery.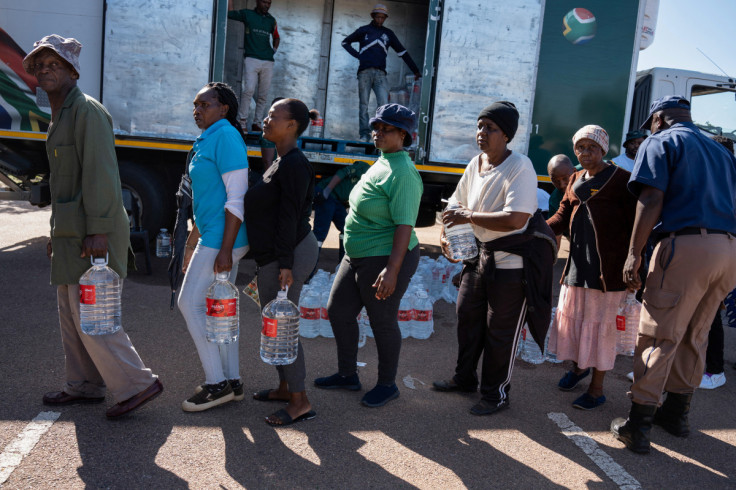 © Copyright 2023 IBTimes ZA. All rights reserved.