President Ramaphosa To Meet Nigerian Counterpart Tinubu, Discuss Business Ties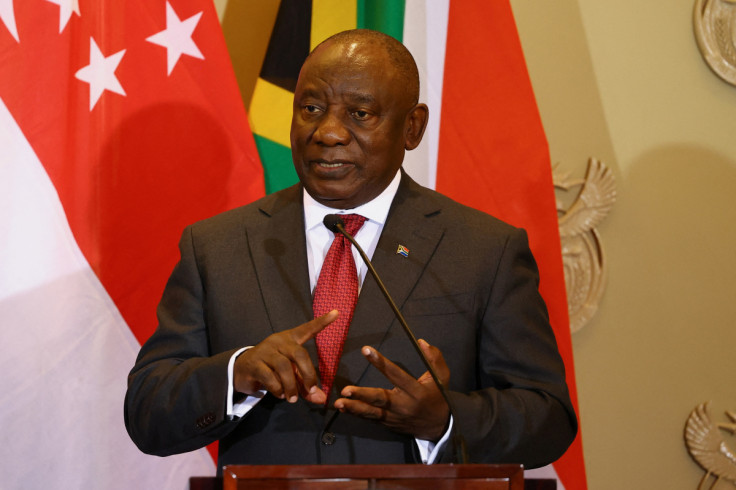 Department of International Relations and Co-operation (DIRCO) disclosed that the South African President, Cyril Ramaphosa is all set to meet his Nigerian counterpart President Bola Ahmed Tinubu in November to strengthen the business relationship between both countries.
Mallam Muhammad Haruna Manta, who serves as the Nigerian High Commissioner to South Africa, shared over the weekend at the Department of International Relations and Co-operation (DIRCO), in Johannesburg that a meeting will take place under Nigeria-South Africa Bi-National Commission formed in 1999 between the two countries.
This commission was formed to strengthen the trade and bilateral relationship between South Africa and Nigeria. He said that President Tinubu will be discussing business-related matters that impact both countries including visa permits for Nigerians.
"The Nigeria-South Africa relationship was cordial under the leadership of former President Olusegun Obasanjo and former President Thabo Mbeki of South Africa, which led to the formation of the Bi-National Commission between both countries in 1999," he said, Daily Trust reported.
Commissioner Manta explained that the bond between both nations started to weaken after both leaders stepped down from their positions as presidents and some incidents led many South African businesses in Nigeria to move back to their native country.
He also pointed out that South Africa often denies Nigerians' requests for visas due to the strained relationship. Aside from this, Manta shared that several topics will be discussed during the meeting, including trade relationships and cross-border financial transactions.
Deputy Minister of International Relations and Cooperation of South Africa, Candith Mashego-Dlamini, confirmed the upcoming meeting and said both countries are expected to sign some agreements to further strengthen the ties.
"We consider African countries as strategic in developing the African continent for several reasons," she said. "For us, Nigeria is a strategic partner in pursuing mutually beneficial cooperation and development of the African continent."
She continued, "Africa, as a continent, suffers when the relationship between Nigeria and South Africa is not balanced. One of the key pillars of South Africa's foreign policy is the consolidation and implementation of the African agenda."
Minister Mashego-Dlamini further explained that South Africa will continue to support regional integration, and intra-Africa trade and support people-to-people progression, adding that "in 2015, the African Union adopted the African Agenda 2063, which intends to build Africa with a strong cultural identity, common heritage, shared values, and ethics and respect for religious diversities."
During the meeting, both presidents will also discuss the African Continental Free Trade Agreement (AfCTA) that allows small businesses to grow in the African continent.
© Copyright 2023 IBTimes ZA. All rights reserved.