AfCTA To Create Continent-Wide Market Of 1.3 Billion People, US$3.4 Trillion GDP For Young Entrepreneurs
The African Continental Free Trade Area (AfCTA) is all set to create a continent-wide market consisting of 1.3 billion people and with a Gross Domestic Product (GDP) of US$3.4 trillion for young entrepreneurs.
Sifiso Nxumalo, who serves as director of South African company Silenx, is currently working on a study to develop a solar power plant in Central Province in Zambia. The Department of Trade, Industry and Competition (DTIC) is funding the study via Capital Projects Feasibility Programme (CPFP).
The program will eventually help increase local exports from South Africa to other countries in Africa and stimulate the market.
Nxumalo, 26, explained that the African economy has several trade and investment opportunities, which young entrepreneurs can take advantage of by working together beyond the borders.
"The commendable efforts that are being made to integrate the African economy and eradicate limitations and blockages through the establishment of the AfCTA make the continent an oyster for young entrepreneurs to come up with viable solutions to solve the problems experienced by the populations in various countries," Nxumalo said, as per SA News.
"To this end, our company has identified an opportunity in Zambia. As a result, we are working in collaboration with other businesspeople in the country towards setting up a 50 megawatts (MW) solar power plant in Zambia," he continued.
Nxumalo also mentioned the electricity crisis affecting the South African economy, noting that this problem is not unique to the country since energy-related challenges are also present in many parts of Africa.
He then talked about Zambia, explaining that its government is investing in solar energy that will help increase its electricity generation to 6,000 megawatts by 2030. He also said the Zambian government has been "encouraging private players to join the industry in order to achieve this target."
"The goal of our project is to collaborate with other players in the energy sector to complement the government's efforts in alleviating this challenge in the country," he added. "With its year-round sunshine and geographical location, Zambia is well positioned to integrate solar power into its energy mix, which is currently dominated by climate-vulnerable hydropower."
Nxumalo went on to say that the study he is working on will be completed by July of this year and that it will help him set up the solar power plant in Zambia, as per the plan.
He also advised young entrepreneurs from South Africa to expand their horizons beyond borders and explore trade and investment opportunities.
South Africa is going through an energy crisis, and newly elected Electricity Minister Kgosientso Ramokgopa is currently on a power station tour across the country. During his recent stop at Koeberg Power Station, the minister suggested that people switch off geysers to reduce load shedding.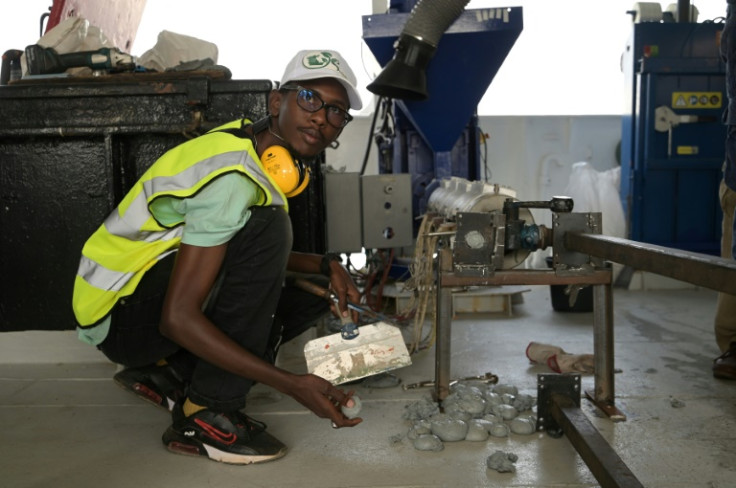 © Copyright 2023 IBTimes ZA. All rights reserved.