President Ramaphosa Expresses Sadness Over Deaths Of 6 Soldiers In Lohatla Military Base Fire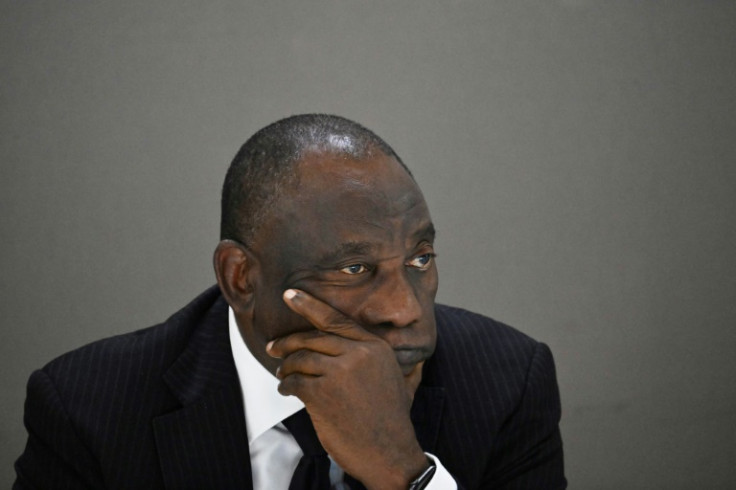 President Cyril Ramaphosa, commander-in-chief of the nation's armed forces, is mourning the death of the six soldiers who recently died at the Lohatla military base due to the Northern Cape fire.
The fire started from the western border of a nearby mine at around 1:45 p.m. on Oct. 6 and reached the training center.
In a statement released on Sunday, the Presidency of the Republic of South Africa acknowledged that six soldiers died in the blaze while three others sustained injuries. They were reportedly part of a military exercise called Vukuhlome.
The president shared his deepest condolences to the families, friends and colleagues of the late soldiers. He then wished a "speedy and comfortable recovery" for the three injured soldiers, adding that his thoughts were with "survivors who witnessed this tragedy."
Major General René Mercuur said on Oct. 7 the three injured soldiers suffered second-degree burns and were rushed to the nearest hospital.
The army also lost equipment, including vehicles, in the tragic incident.
"The fire brigade are doing everything in their power to extinguish the fire which has resulted in the destruction of camping equipment and vehicles," South African National Defence Force (SANDF) said, News24 reported.
A user on social media platform X, formerly Twitter, named Darren Olivier shared footage of the incident where one can see soldiers trying to save equipment during the fire.
Another user shared videos and photos of the training camp, which was destroyed in the incident.
Defense analyst Dean Wingrin commented on the incident, citing budgetary constraints as the reason behind its tragic outcome.
"Obviously, the defense force has to train to keep its staff upskilled as they progress to more senior ranks. For all of this, the Navy needs time at sea, the Air Force needs time to fly and the Army needs to conduct operations and training exercises. For all of this, you need a budget," Wingrin explained.
The defense analyst pointed out that the "budget has been in steady decline for the last decade," adding that the "entire defense force is working on a shoestring [budget] in trying to keep active."
He also mentioned vehicular deaths and questioned if SANDF vehicles are properly maintained. According to him, these vehicles require regular servicing, as they operate in harsh conditions and are abused.
"However, we should also be wary that there are human factors attributing to these accidents as well as a large dose of bad luck," Wingrin said.
© Copyright 2023 IBTimes ZA. All rights reserved.