ANC, Others Withdraw Participation From EFF's Taxi Protest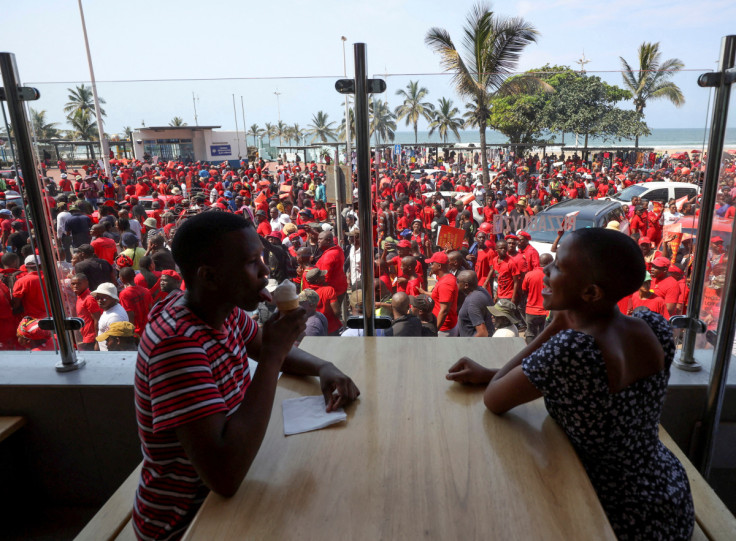 African National Congress (ANC) party announced that they won't continue to participate in the ongoing Economic Freedom Fighters (EFF) taxi protest due to various reasons including they never intended a shutdown.
The EFF announced that their planned protest in Cape Town will start on Monday and called it a "shutdown" due to which three organizations withdrew from the protest on Sunday including ANC.
South African National Civic Organization, the People's Movement for Change (PMC), and ANC were initially supporting EFF amid the taxi protest.
Neville Delport, who serves as ANC Western Cape secretary, said "It was always our position that this was a multi-party march against the unlawful impoundment of taxis. It was never intended to be a shutdown led by one political party," News24 reported.
"The mixed messages emanating as late as this morning in the media have convinced us that it would be unwise to participate," Delport added, noting that they never wanted any form of the shutdown. "We support a peaceful resolution of the issues facing the minibus taxi industry."
He went on to explain that ANC asked its members to not participate in the protest and instead continue to do their regular activities on Monday. "The ANC will continue to engage the taxi industry, civil society, and all spheres of government to find a lasting solution," he added.
SA National Taxi Council (Santaco)'s first deputy chairperson, Nceba Enge revealed that they are also not a part of the protest. "Taxis will be operating as normal, and operators will attend the march, those who wish to do so in their capacity as members of their respective political parties," Enge said.
EFF announced last week that they are calling for a shutdown to release impounded taxies.
Executive Mayor of Cape Town, Geordin Hill-Lewis addressed the protest announcement on Sunday and said that the city won't expect any different on Monday.
"Especially since the issue is moot, since we've actually reached an agreement with Santaco, and they have explicitly instructed their members not to participate," he explained.
He added, "We also got an interdict against the EFF in the High Court forbidding them from committing any violence or disruption, and that interdict certainly still stands. We will hold them to it.
The mayor noted that these "shutdown" threats are being used as a political tactic in order to stay relevant, calling it "lame."
Buntu Gwija, who serves as the South African National Civic Organisation's provincial spokesperson, said that they "vehemently oppose any form of shutdown and stand for a peaceful resolution within the minibus taxi industry."
EFF's provincial spokesperson Wandile Kasibe, on the other hand, said that they would continue with their plan.
© Copyright 2023 IBTimes ZA. All rights reserved.