Opposition DA Leader Steenhuisen Slams Government On Workers' Day Citing High Unemployment Rate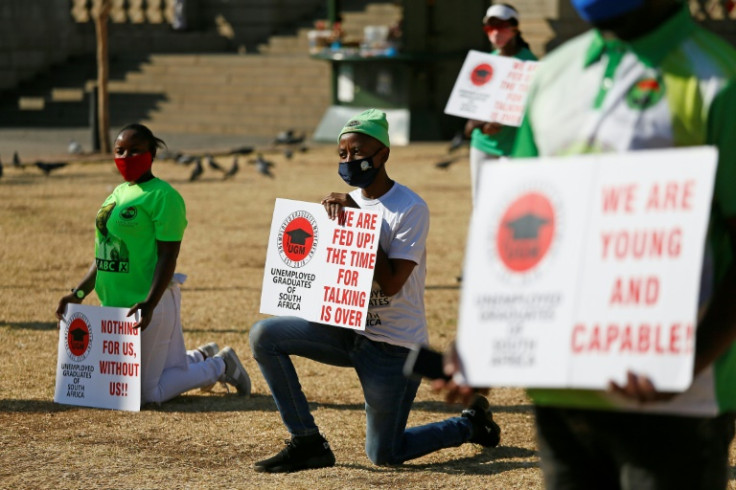 Opposition Democratic Alliance leader John Steenhuisen slammed the ruling ANC on International Workers' Day for not providing enough jobs to South Africans.
Questioning the government Steenhuisen said that how can anyone celebrate Workers' Day when the youth remain unemployed in the country. He pointed out that within one year, the food and electricity prices have hiked.
"How can we celebrate when youth unemployment stands at 56%?" Steenhuisen said on Monday, News24 reported. "How can we celebrate when workers come by with less and less of their wages because food prices have gone up by 14% and electricity by 19% in the last year?"
He suggested that the only thing South Africans do is to "displace" the ANC government and bring DA-led government to ensure that there is more job creation in the country.
"The thing we can celebrate however is that we live and aid democracy," he explained. "In the 2024 national election, we can displace this job-destroying ANC government and replace it with a job-creating DA-led moonshot pact government."
He went on to explain that DA's top priority is to provide more jobs and opportunities in the country as it is the "quickest way out of poverty and the surest way to build a better future."
Steenhuisen noted that the DA-led City of Cape Town and Western Cape government has been doing everything possible to create jobs and help entrepreneurs including "massive investments to end load shedding and ensure a sustainable water supply."
"In the last quarter, 98% of all net new jobs in South Africa were created in the DA-led Western Cape. The ANC-run provinces contributed just 2%," he continued. "We will give South Africa something real to celebrate on Workers Day."
Meanwhile, parliament's presiding officers, National Assembly Speaker Nosiviwe Mapisa-Nqakula and National Council of Provinces chairperson Amos Masondo paid tribute to the workers, noting that they are the backbone of the economy.
The officers said in the statement that the "key pieces of legislation such as the National Minimum Wage Bill, the Labour Laws Amendment Bill, the Basic Conditions of Employment Act and the Labour Relations Act have all contributed to building a socially just labor system."
They noted that these laws help to ensure that there are acceptable daily wage rates for workers and it should overall improve workers' living conditions in the country.
"Parliament recognizes that much more needs to be done to address existing disparities and respond positively to calls for 'equal pay for equal work' across all sectors," Mapisa-Ngqakula and Masondo said. "Through its oversight instruments, parliament continues to sharpen policy and law-making mechanisms to improve the living and working conditions of the South African working class at large."
The statement further mentioned that the parliament is working towards "building a truly democratic and prosperous society" for all individuals including workers to enjoy a better quality of life.
In conclusion, the statement acknowledged the unemployment in the country and promised that the government is "committed to strengthening oversight over programmes and strategies for sustainable employment opportunities."
© Copyright 2023 IBTimes ZA. All rights reserved.