President Ramaphosa To Lead Two-Day Summit To Review Health System
President Cyril Ramaphosa is all set to lead the government delegation to the two-day Presidential Health Summit, which will commence in Gauteng province's Boksburg on May 4.
The Department of Health disclosed on Monday that the summit will be attended by "key stakeholders from various constituencies within the health sector to identify alternative and sustainable interventions," SANews reported.
The key stakeholders include government, health and allied health professionals, labor, the business community, academics and researchers, statutory bodies, traditional health practitioners and public health entities.
The summit will also help the government to assess the health system's performance and preparation to implement the National Health Insurance (NHI) and "identify urgent measures needed to recalibrate the system and accelerate the NHI reforms."
The assessment will also reveal if the health department is good enough to "synthesize international experiences and shape approaches for moving closer to building health systems resilience in the South African context."
President Ramaphosa first started the Presidential Health Compact in 2019 and shared his plan for strengthening health facilities in South Africa in the next five years. Presidential Health Compact was started after the first Presidential Health Summit, which took place in October 2018.
Presidential Health Compact, which was signed by the president, health minister and various stakeholders' representatives, mentions the roles of each key stakeholder for the sake of implementation of critical tasks related to UHC (Universal Health Coverage) and NHI in South Africa.
Dr. Brian Chirombo, who served as Acting World Health Organisation (WHO) Representative to South Africa in 2018, promised in 2018 that the compact's implementation would significantly contribute to improving South Africa's healthcare system. It will help many South Africans to access good quality health services across the nation.
"We believe that it is the path to South Africa's acceleration towards Universal Health Coverage, which will ensure that the country contributes to Sustainable Development Goals, especially Goal 3 on Health, aimed at ensuring healthy lives and promoting well-being for all at all ages," Chirombo said at that time.
In the previous summit President Ramaphosa shared a report, revealing that since he became the president in 2015, he has been receiving numerous complaints about the poor quality of health care South Africans are experiencing in clinics and hospitals.
At that time, he noted that the complaints included "inadequate access to medicines, equipment and technology, and numbers of staff in our facilities, unprofessional conduct of staff, labor unrest, corruption and theft of hospital property."
The president acknowledged that the country has more than seven million HIV cases, diabetes is rising and there are many other health-related concerns such as hypertension, cancer, high maternal death and poor mental health status.
Ramaphosa explained that in order to improve health care, there needs to be a collective approach to unleash the energy of all stakeholders.
"Public health requires a multi-sectoral approach because together we can leverage the pool of technical know-how, expertise, reach and human, physical and infrastructural resources," he said.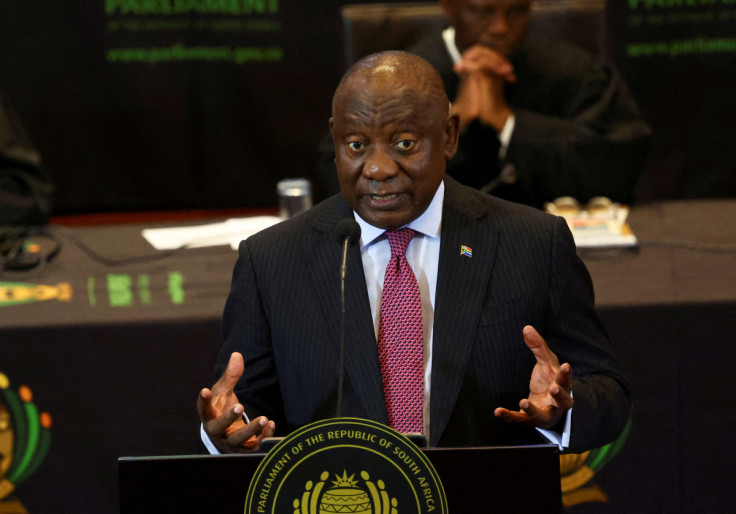 © Copyright 2023 IBTimes ZA. All rights reserved.