Magwenya Rejects Reports Of Possible Sanctions On South Africa
Presidential Spokesperson Vincent Magwenya turned down the speculations of South Africa being on the verge of getting hit by international sanctions because of its neutral stance amid the ongoing Russia and Ukraine conflict.
The spokesperson was addressing the reporters at the Union Buildings on Monday, where he repeated South Africa's stance amid the Russia-Ukraine conflict and said that the country wants peace between the two nations through negotiation.
"We are a little bit surprised at this talk of sanctions, which we regard as reckless and as very damaging to our already ailing and struggling economy," he said, SANews reported. "We find this talk of sanctions as being purely alarmist and we find it to be quite undermining to South Africa's sovereignty and the stability of our economy."
Magwenya ensured the media that there is no such evidence of sanctions being imposed on South Africa from the international body or any of its trading partners including the United States.
"There is no evidence whatsoever to point to any emergence of sanctions from any country or even the United Nations Security Council, which is the only authority to institute global sanctions," he explained.
He continued, "There is no such talk. We've had, as a government, several bilateral discussions with the U.S. government and there has been no suggestion that the U.S. will consider applying sanctions to South Africa."
The spokesperson once again reiterated the government's stance on the Russia-Ukraine conflict and said that South Africa has taken "a non-aligned stance" and the country "has not participated in arming any of the parties that are involved in that conflict."
"On the contrary, South Africa has taken it upon itself to mobilize support and to mobilize engagement that will result in a peaceful resolution to this conflict," he added. "South Africa has been, from the onset, consistent to call for peace and to call for the parties involved in the conflict to sit down at the negotiation table."
South Africa was accused last month by the United States of supplying weapons to Russia. In response, President Ramaphosa appointed a panel of three members to investigate the matter.
Furthermore, President Cyril Ramaphosa disclosed last week that he will be visiting Ukraine and Russia alongside six other African heads to seek peace.
The president and other six heads - the president of the Comoros Islands and current head of the African Union, Azali Assoumani; the president of Egypt, Abdel Fattah El-Sisi; the president of Senegal, Macky Sall; the president of Uganda, Yoweri Museveni; and the president of Zambia, Hakainde Hichilema - will visit Kyiv and Moscow in the coming weeks to listen to both sides and understand what they want.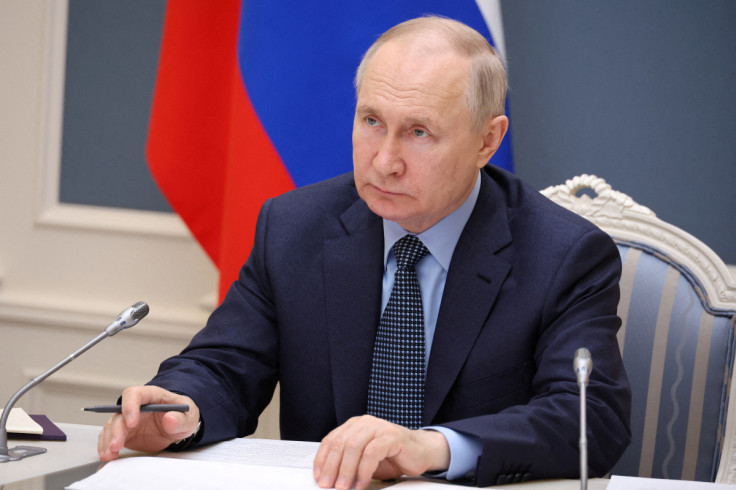 © Copyright 2023 IBTimes ZA. All rights reserved.