Russia-Ukraine Conflict: Ramaphosa, Other African Leaders To Visit Kyiv, Moscow On Peace Mission
President Cyril Ramaphosa revealed he will be visiting Ukraine and Russia in the coming weeks alongside six other African heads to seek peace.
The 70-year-old president addressed the media on Tuesday, where he spoke about how the African Heads of State have been discussing a peace mission amid the ongoing Russia-Ukraine conflict.
President Ramaphosa disclosed that all the heads decided to visit Kyiv and Moscow to listen to both sides and understand what they want.
Along with Ramaphosa, the president of the Comoros Islands and current head of the African Union, Azali Assoumani; the president of Egypt, Abdel Fattah El-Sisi; the president of Senegal, Macky Sall; the president of Uganda, Yoweri Museveni; and the president of Zambia, Hakainde Hichilema, will be visiting Russia and Ukraine.
"Yesterday we met and confirmed that we [are] now at a stage where we are going to visit Kyiv and Moscow and our mission is a peace mission and we want to dub it as 'the road to peace,'" he said, SANews reported. "The first thing that we discussed among ourselves is that we want to listen to both sides."
"They need to outline to us their own perspective on the war as well as what are their minimum requirements for bringing the conflict to an end."
Ramaphosa said that both presidents--Vladimir Putin and Volodymyr Zelenskyy--will explain themselves to African Heads of State during the visit, adding that it was important to listen to both parties before making an intervention for peace.
"You should listen to where the parties are coming from and where they are and also where they want to go and having done so we will be able to give a good perspective in terms of how we see this war having an impact on Africa in relation to food prices, grain prices," he said.
Furthermore, the president noted that the ongoing conflict had an impact on Europe alongside the rest of the world.
"It has become a rather global kind of conflict," he added. "It is in that context that we will say we desire that there should be peace, and this being our peace mission we will essentially be seeking peace and a commitment from both sides that they too should seek for peace to end this conflict."
President Ramaphosa said that every conflict can be resolved via discussions and negotiation; hence, he suggested all African Heads see peaceful negotiations as an option to resolve the entire conflict between Russia and Ukraine.
"Both of them are saying to us 'Yes we are ready to negotiate' but we would like to reiterate that conflicts of this nature are having such an overriding impact on the lives of people therefore they should be negotiated and lay out precisely what they see as an end game," the president said, doubling down on the idea of negotiation.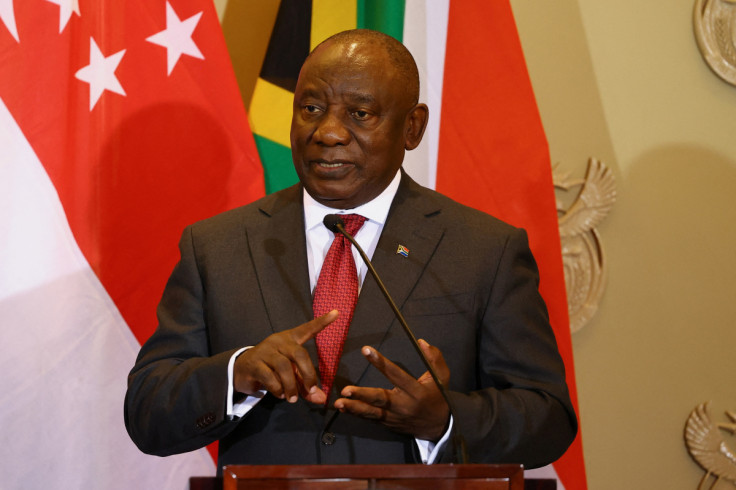 © Copyright 2023 IBTimes ZA. All rights reserved.