Ramaphosa Apprises Chinese President Xi Jinping Of Russia-Ukraine Peace Mission
President Cyril Ramaphosa has reportedly apprised his Chinese counterpart, Xi Jinping, about the Peace Mission, which was planned in an effort to put an end to the Russia-Ukraine conflict.
As per the statement issued on Sunday, the conversation between the two presidents took place over the weekend, during which President Ramaphosa noted the peace mission plan, which was proposed by China, was affirmed by South Africa and other African leaders, News24 reported.
President Jinping appreciated the initiative taken by the African leaders and acknowledged the impact of the Russia and Ukraine conflict on human lives as well as on food security in Africa.
Moreover, the presidents also discussed the preparations for the upcoming BRICS summit, which is hosted in South Africa from Aug.22-24. South Africa has committed to work with BRICS partners in order to advance the African agenda, which was growth, development, and integration.
Global tensions have been on the rise as Russian President Vladimir Putin is expected to attend BRICS, comprising Brazil, Russia, India, China, and South Africa--summit even though the International Criminal Court (ICC) issued an arrest warrant against him on March 18. ICC is expecting Ramaphosa to arrest Putin as soon as he enters the country.
South Africa had come under fire when the United States accused the country of supplying weapons to Russia amid the Ukraine conflict, following which Ramaphosa appointed a panel of three members to investigate the matter.
Last week, China vowed to support South Africa in successfully hosting the BRICS summit this year. Chinese Foreign Ministry's spokesperson Wang Wenbin was asked if the venue of the event will change from Johannesburg to China and he replied, "I am not aware of what you said."
"We have noted that South Africa already issued a notice to grant diplomatic immunities to attendees of the upcoming BRICS Summit," he added. "China attaches great importance to the progress of BRICS cooperation and supports this year's host country South Africa in hosting a successful summit and sending a positive message of solidarity and cooperation."
China and South Africa have shared a diplomatic relationship since 1998. As far as the Russia and Ukraine conflict is concerned, South Africa and China have taken a neutral stance.
Aside from the Chinese president, Ramaphosa also spoke on a call with Putin last week, where they talked about him alongside other African heads visiting Russia to listen to the wants and resolve conflict peacefully. The African heads will also visit Ukraine and discuss the same.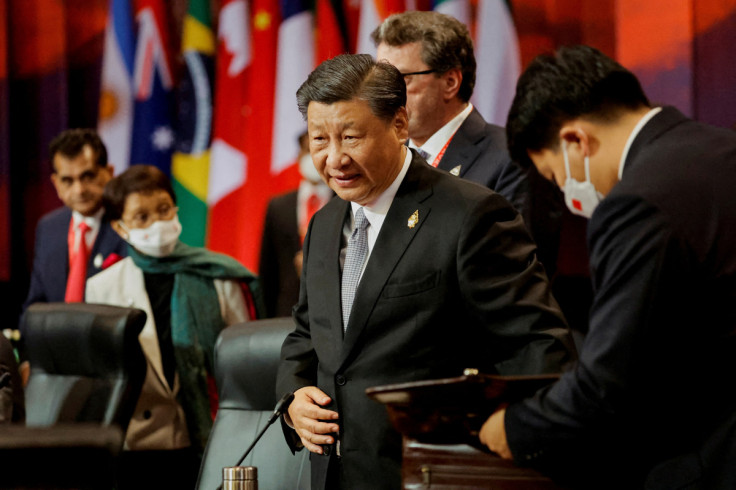 © Copyright 2023 IBTimes ZA. All rights reserved.