'Diplomatic Immunity' For BRICS Participants Has Nothing To Do With Russian President's Attendance: DIRCO
The Department of International Relations and Cooperation (DIRCO) revealed that the upcoming BRICS summit will be a protected event.
However, the department confirmed that the attendance of Russian President Vladimir Putin had nothing to do with making the event protected.
DIRCO issued a gazette on Monday, saying the meetings--held in Cape Town on June 1 and 2 and in Johannesburg on August 22 to 24--will be covered by diplomatic immunity for the participants of the meeting.
The first BRICS Ministerial Meeting will be held on June 1 and 2, while on August 22 to 24, the 15th BRICS Summit will take place.
"In accordance with section 6(1)(a) of the said Act, the immunities and privileges to be accorded to the participants of (the meetings) are those provided for in the 1946 Convention on the Privileges and Immunities of the United Nations and the 1947 Convention on the Privileges and Immunities of Specialised Agencies, as may be applicable and for their effective participation in the Ministerial Meeting and the Summit," DIRCO mentioned in the gazette.
Clayson Monyela, who serves as DIRCO spokesperson, explained this was a routine gazette and has nothing to do with President Putin.
"That is a routine gazette we do each time we host an international conference or summit. It was gazetted today [Monday] because there is a meeting of the BRICS foreign ministers this weekend or this week in Cape Town, and we also included the summit taking place in August," he told News24. "It is normal. It is routine. It's nothing special. It has nothing to do with the Russian president."
The upcoming BRICS summit has become a global issue, considering the ongoing tension between Russia and Ukraine. Putin is supposed to attend the meeting as Russia is a part of BRICS, which also comprises Brazil, India, China, and South Africa.
The International Criminal Court (ICC), on the other hand, issued an arrest warrant against him on March 18.
South Africa, which is also a member of the ICC, is expected to arrest Putin on his arrival even though the country has taken a neutral stance in the ongoing conflict. In fact, South African President Cyril Ramaphosa hinted at leaving the ICC last month.
South Africa and Russia have shared diplomatic relations since 1942. Recently, the U.S. had accused South Africa of supplying weapons to Russia, following which Ramaphosa appointed a panel of three members to investigate the matter.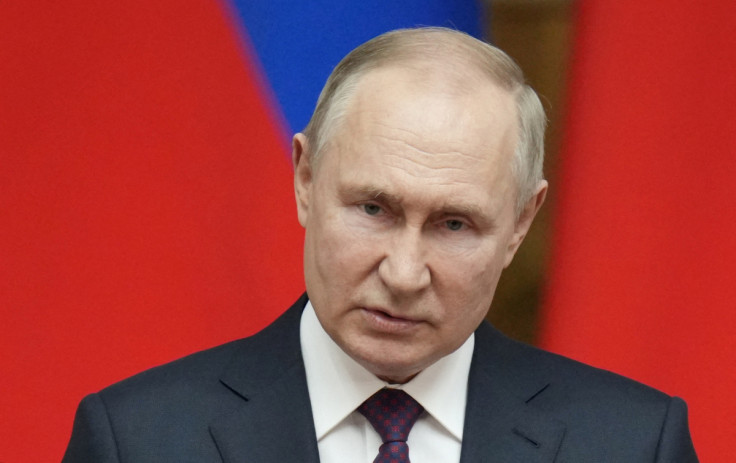 © Copyright 2023 IBTimes ZA. All rights reserved.