Electricity Minister Says Govt Working On 25 Projects To Upgrade Eskom's Infrastructure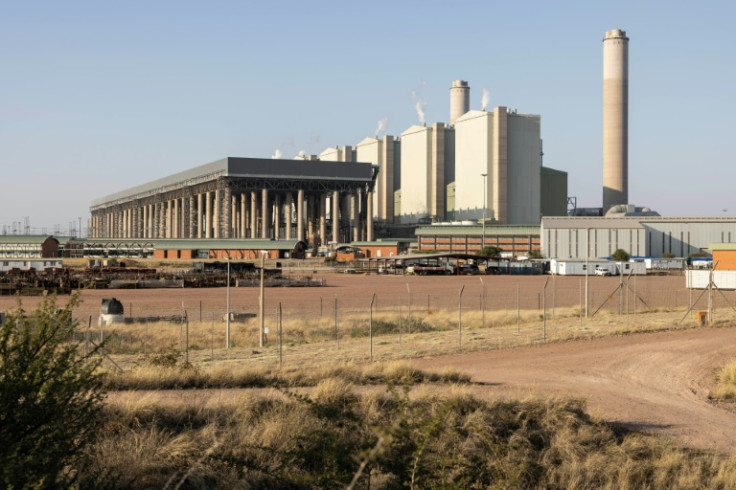 Minister of Electricity, Kgosientsho Ramokgopa disclosed that the government is working on 25 projects that will help to upgrade Eskom's infrastructure to ensure increased energy generation capacity and reduce load shedding.
Load shedding is a major issue in South Africa as it impacts businesses and individuals on a daily basis in the country. Currently, South Africans are facing Stage 4 of load shedding.
During a media briefing on Sunday, the electricity minister revealed that there are 25 ongoing projects that can provide about 13 gigawatts of electricity to the power grid.
"The work starts now to be connected by 2026 to ensure there is additional capacity," the minister said, SA News reported. "We need to ensure we expedite the projects and bring them quicker online so we can expand the grid capacity."
The minister explained that the country is currently facing twin challenges - generation and transmission - at this moment, adding that load shedding issue must be resolved and the issue of distribution must also receive attention.
Out of 25 ongoing projects located in the Western Cape, Northern Cape, and Eastern Cape, 22 projects will be providing 24 gigawatts by 2033.
"From the Northern Cape, we can get about 5,845 megawatts," he explained. "In the Eastern Cape, we can get 5,875 megawatts, and 8,954 megawatts in the Western Cape. Eskom will need R100 billion going into the 2025 financial year and by 2029, we will need about R170 billion."
Talking about the finances, the minister admitted that energy company Eskom's balance sheet is not sufficient enough to take care of these projects. Hence, the government requires alternative sources of financing.
During the media briefing, the minister also shared an update regarding the Energy Availability Factor for last week and said, "We had a peak on 25 July, where we had capacity available to the tune of 29,376 megawatts."
He continued, "This energy availability is the sum of a number of elements, which include planned outages. On Friday (28 July), we had the highest of that period with 4,126 megawatts. That represents 1,600 megawatts above what we had projected for our planned outages for the winter period."
Minister Ramokgopa noted that when the planned outages are up, the department does "everything that is possible in an orchestrated fashion to ensure we are able to maintain the units and when they return, hopefully, they will be more resilient and over time, it will improve the capacity available."
He also pointed out the main reason behind the units' failure, explaining that it is the boiler tube leaks. The electricity minister previously apologized to the country for intensified load shedding implemented earlier this month and said, this should not become the norm.
© Copyright 2023 IBTimes ZA. All rights reserved.