Diarrheal Disease Outbreak Kills 10, Health Department Urges People To Avoid Tap Water
The Gauteng Province health department has urged the residents to avoid drinking tap water, following the death of 10 people in Hammanskraal due to gastrointestinal issues.
While the death toll was seven over the weekend, it became 10 on Sunday, News24 reported.
According to reports, 50 people had visited the hospital due to gastrointestinal symptoms on Saturday and by Sunday, the number had increased to 95, who had symptoms of diarrhea, stomach cramps, and vomiting.
"Stool specimen has been collected from some of the affected people," the department issued a statement over the weekend, SA News reported. "The results are expected from the laboratory during the course of the weekend."
Nomantu Nkomo-Ralehoko, who has served as Gauteng Member of the Executive Council for health and wellness since 2022, also reportedly visited Jubilee District Hospital in Hammanskraal to understand the situation.
The department asked people to take extra care of themselves due to this outbreak, suggesting that they should "ensure proper hand hygiene which includes thorough washing of hands with water and soap before and after using the bathroom/toilet and preparing or eating food."
It also urged people to use only safe or disinfected water for preparing food, beverages, and ice in order to prevent possible transmission of the infection.
The department asked all the citizens to visit the nearest health facilities if anyone noticed mild or severe diarrhea and dehydration symptoms.
"Symptoms may appear within one to three days after being infected and ranges from mild to severe," the department added. "Symptoms usually last just a day or two, but occasionally, they may last up to 14 days."
The City of Tshwane Metropolitan Municipality noted that Hammanskraal doesn't have potable water; however, 52 water tankers reached there three times a week, and 40 water trucks were provided daily in Region 2 to ensure that people get safe drinking water.
To determine the cause of the outbreak, water samples have been collected from the affected areas and sent for testing. Results are expected to be released on Wednesday by the National Institute of Communicable Diseases, as per the municipality's statement.
Aside from these samples, the Outbreak Response Teams (ORT) are also monitoring and sampling the water.
"The city would like to encourage residents in the affected areas to regularly wash their containers they use to draw water from the water tankers with Jik detergent, and to boil water drawn from other sources before drinking it," the statement added.
It concluded by urging people to not conduct religious activities like baptism in the rivers or streams.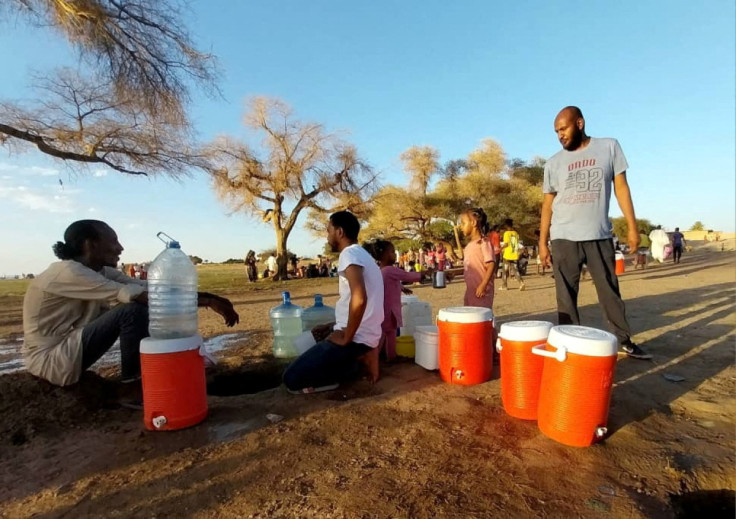 © Copyright 2023 IBTimes ZA. All rights reserved.