Deputy Minister Visits China For 12th South Africa-China Strategic Dialogue
International Relations and Cooperation Deputy Minister Candith Mashego-Dlamini is in China to co-chair the 12th South Africa-China Strategic Dialogue with her counterpart Deng Li.
The deputy minister arrived in China on Sunday, and the meeting between her and the Chinese vice minister of the Ministry of Foreign Affairs will be held this Wednesday.
The Strategic Dialogue between the two countries had started in 2008 to review their bilateral political and economic relations.
"The Strategic Dialogue Mechanism forms part of the South Africa-China Bi-National Commission (BNC) and provides a framework for the implementation of the comprehensive strategic partnership," Public Now reported, citing a statement by The Department of International Relations and Cooperation (DIRCO).
The upcoming meeting will be an "opportunity for the Deputy Minister to continue with the momentum of positive bilateral relations, particularly in the context of South Africa and China celebrating 25 years of diplomatic relations."
DIRCO mentioned in the statement that the formal bilateral relations between South Africa and China were established in 1998, and it was "underpinned" by the Comprehensive Strategic Partnership signed in 2010.
Furthermore, a new 10-Year (2020 to 2029) Strategic Programme on Cooperation between South Africa and China was also signed under the Comprehensive Strategic Partnership.
Economic ties between the countries have expanded significantly in the last few decades, with China becoming South Africa's biggest trading partner. While South Africa exports minerals, ores, and agricultural products, China exports manufactured goods and machinery.
The amount traded in 1998 was R1 billion and by 2021, it has been increased to R544 billion. Last year, the trade amount was R614 billion. In addition, there are approximately 42 South African companies that have invested in various sectors of China.
Many Chinese companies have also invested in South Africa's mining, infrastructure, energy, and telecommunications sectors.
Minister Mashego-Dlamini is also expected to host a workshop, which will promote South African tourism, apart from visiting Shanghai, where she will attend a meeting consisting of companies from both countries. The meeting aims to explore new investment opportunities between China and South Africa.
Aside from this meeting, DIRCO Minister Naledi Pandor will be hosting another meeting of BRICS Ministers of Foreign Affairs and International Relations on June 2.
"The mid-term meeting provides an opportunity for BRICS Foreign Ministers to reflect on regional and global developments," the statement mentioned.
Pandor "will continue with the policy of inclusive engagement by inviting 15 Foreign Ministers from Africa and the global south to a 'Friends of BRICS' meeting."
The department added, "The ministerial meetings will be preceded by the meeting of Sherpas and Sous-Sherpas from 29-30 May 2023."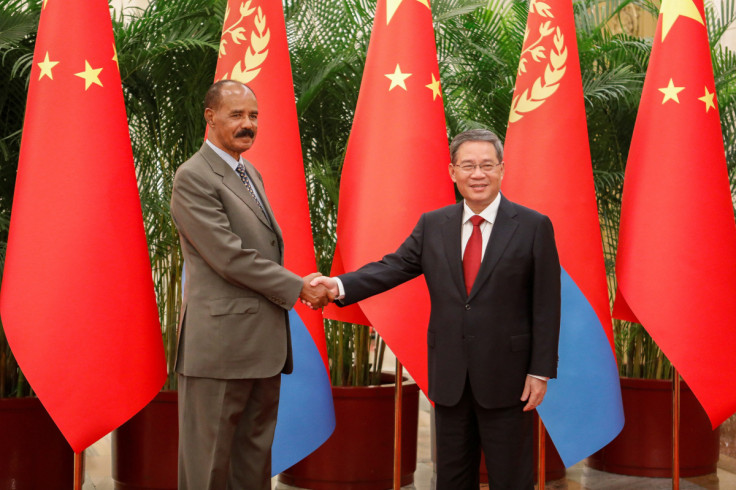 © Copyright 2023 IBTimes ZA. All rights reserved.