CSIR, AIDC Sign MoU To Boost Local Automotive Industry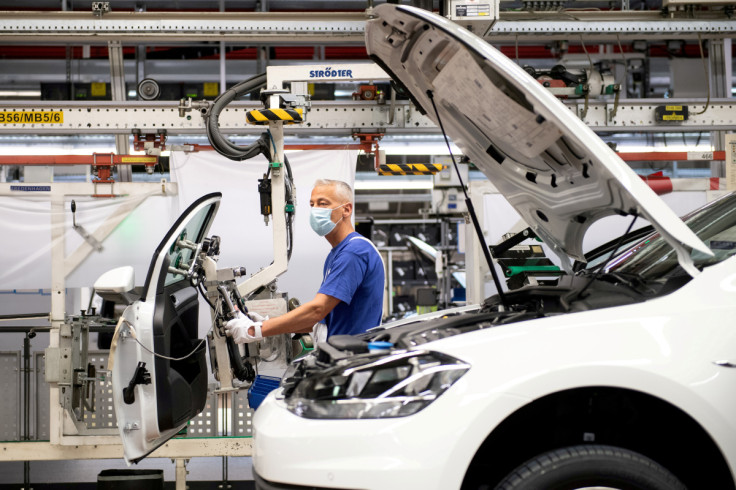 The Council for Scientific and Industrial Research (CSIR) and the Automotive Industry Development Centre (AIDC) signed a memorandum of understanding (MoU) in order to strengthen the local automotive industry.
Sipho Mbhokota, who serves as Acting CSIR Group Executive, said that he was glad this deal was signed as it will unlock employment potential in the country. This MoU will provide a framework to develop joint programs and take initiatives.
"We are proud to partner with the AIDC to strengthen the global competitiveness of the local automotive industry," Mbhokota said on Monday, CBN reported. "By supporting the growth of small, medium, and micro-sized enterprises (SMMEs) and driving innovation, we aim to create a thriving industry ecosystem and contribute to economic growth."
Andile Africa, who serves as CEO of the Automotive Industry Development Centre, noted that this partnership is a "crucial step towards driving growth and innovation in the local automotive industry."
"By embracing smart factory technologies and focusing on skills development, we will enhance efficiency, productivity, and competitiveness. We are committed to propelling the industry to new heights of sustainability and global recognition," Africa added.
This deal will ensure that both organizations collaborate on critical areas that are important for the industry's success alongside the growth and development of SMMEs (Small, Medium, and Micro Enterprises) in the automotive industry.
Furthermore, CSIR and AIDC will also create a roadmap for studying the new energy vehicles (NEVs). According to a joint statement issued by the organizations, they will explore the opportunity to convert and retrofit the current internal combustion engines to NEVs.
Also, this collaboration will ensure that public transport vehicles such as buses are also converted into electric buses.
On the same day as the deal was signed, President Cyril Ramaphosa encouraged South African manufacturers to build more electric vehicles in order to support decarbonization.
Ramaphosa asked everyone to join hands together including the government, business owners, and laborers in order to create these electric vehicles, which will help to secure the future of automotive manufacturers in South Africa.
While South Africa has an upper hand compared to other countries for having the world's largest reserves of platinum, the country is struggling with the energy crisis.
However, Electricity Minister Kgosientsho Ramokgopa assured that the government is working towards ending load shedding, revealing that the country has witnessed a significant improvement of 1,300 megawatts.
According to energy company Eskom, Stage 3 of load shedding in the country has been implemented from 16:00 p.m. until midnight, noting that there will be no load shedding from midnight until 16:00 p.m. This pattern will be repeated until further notice.
© Copyright 2023 IBTimes ZA. All rights reserved.