BRICS Urges Strengthening Of Weapons Control System Amid Russia-Ukraine Conflict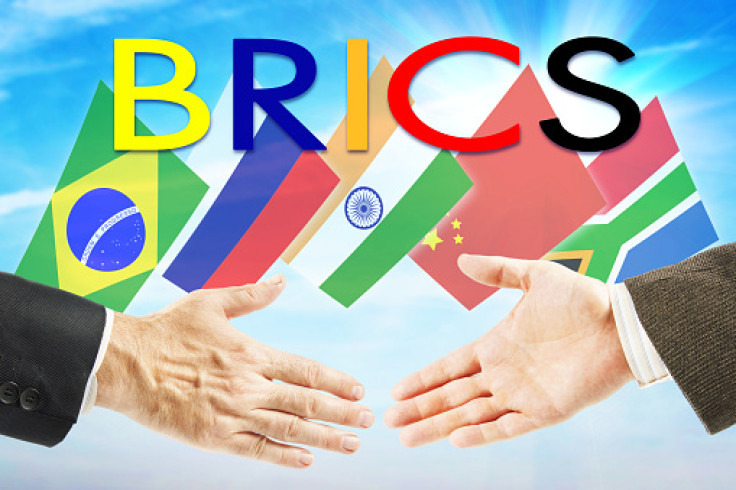 As the Russia-Ukraine conflict continues, the foreign ministers of BRICS have called for strengthening the weapons control system to maintain peace and security across the globe.
Following the first BRICS Ministerial Meeting held on Thursday, the ministers, including China Qin Gang, Brazil's Mauro Vieira, South Africa's Naledi Pandor, Russia's Sergey Lavrov and India's S. Jaishankar, shared a joint statement, titled "The Cape of Good Hope."
The ministers called for "strengthening the system of arms control, disarmament and non-proliferation, including the Convention on the Prohibition of the Development, Production, and Stockpiling of Bacteriological (Biological) and Toxin Weapons and on their Destruction (BTWC) and the Convention on the Prohibition of the Development, Production, Stockpiling, and Use of Chemical Weapons and on Their Destruction (CWC), and for preserving their integrity and effectiveness to maintain global stability and international peace and security," the Department of International Relations and Cooperation said in its official website.
The statement also reasserted their support for "ensuring the long-term sustainability of outer space activities and prevention of an arms race in outer space and of its weaponization, including through negotiations to adopt a relevant legally binding multilateral instrument."
Furthermore, the foreign ministers mentioned their national positions over the ongoing Russia-Ukraine conflict, and appreciated the countries' efforts to aim at a peaceful resolution of the conflict through dialogue and diplomacy.
The statement also strongly condemned terrorism, no matter "whenever, wherever and by whomsoever committed," adding that the ministers are "committed to combating terrorism in all its forms and manifestations, including the cross-border movement of terrorists, and terrorism financing networks and safe havens."
The joint statement didn't mention any country, but India had called out Pakistan as an "epicentre of terrorism" in the past, noting that the country has sheltered terrorists like Hafiz Saeed, Masood Azhar, Sajid Mir, and Dawood Ibrahim.
The ministers also mentioned Sudan's civil war, which began on April 15 between the Sudanese Army and Rapid Support Forces, and led to the death of more than 512 people and injured thousands of people within the first 15 days.
The statement mentioned that there shouldn't be any "double standards in countering terrorism and extremism conducive to terrorism," asking to adopt the Comprehensive Convention on International Terrorism within the UN framework.
Aside from issuing this joint statement, the BRICS members--Brazil, Russia, India, China, and South Africa--expressed their interest in adding new members to the group.
India's Foreign Minister Jaishankar said during the meeting that BRICS is a "symbol of change and must act accordingly" while Russian Foreign Minister Lavrov disclosed that there are dozens of countries interested in joining BRICS.
"Indeed we discussed this issue [BRICS expansion] and I did discuss it with the [foreign] minister from Saudi Arabia this morning. As regards to approach of BRICS it is still being shaped, it is evolving," Lavrov said.
© Copyright 2023 IBTimes ZA. All rights reserved.