BRICS Ministers To Meet Over Employment Creation And Labour Market Governance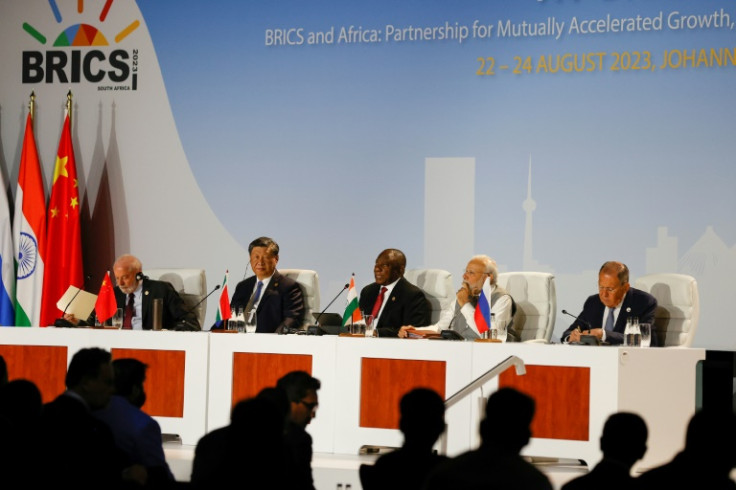 BRICS Employment and Labour Ministers are all set to hold a 4-day meeting commencing today to deepen collaboration in employment creation and labor market governance.
The South African Government disclosed on Monday that the collaborative effort will help to boost productivity and enhance social protection among the BRICS Countries including Brazil, Russia, India, China, and South Africa.
The Employment Working Group (EWG) and the Labour and Employment Ministers' Meeting (LEMM) will hold the meeting at the Radisson Blu Umhlanga in Durban, located in KwaZulu-Natal province, from Sept. 26 to 29.
The meetings will be hosted by South Africa under the tutelage of the Department of Employment and Labour. The event is being held under the theme of "Ensuring Decent Work, Dignity and Respect for All."
The labor and employment stream will follow the discussions that took place during the BRICS Leaders' Summit last month. The stream consists of the EWG, the BRICS Network of Labour Research Institute, and the LEMM.
Previously, the EWG and the Research Network Forum meetings happened in Gauteng (February), Port Alfred (May), and Geneva, Switzerland (June).
The meetings held on Sept. 26 and Sept. 27 will be in the preparation of the LEMM, the Fourth EWG, and the BRICS Network of Labour Research Institute.
These meetings will consist of senior officials and technical experts - who will discuss issues such as the Ministerial Declaration, the Report on Social Protection in BRICS Countries, the BRICS Productivity Platform, and how to strengthen collaboration between the BRICS Countries at the multilateral level.
Whereas, the EWG and Network of Labour Research Institute meetings will take place on Sept. 28 and Sept. 29, where the organizations will adopt the eThekwini Declaration, which is also known as the Durban Declaration and Programme of Action. This declaration ensures commitments and strategies to fight against racism, racial discrimination, and xenophobia.
During the meetings, the ministers will emphasize on labor rights, universal access to social protection, skills development, and sustainable enterprises to foster inclusive and sustainable economic growth.
Furthermore, the ministers will also seek to deepen the collaboration between countries to shape global labor market policies and agendas, helping to meet the UN's 2030 Sustainable Development Goals.
Aside from BRICS Ministers, the series of meetings will be attended by Cuba, Kenya, Lesotho, Malawi, Namibia, and Zimbabwe ministers.
The International Labour Organisation (ILO), the International Social Security Agency (ISSA), and the African Regional Labour Administration Centre (ARLAC) will also attend the event.
© Copyright 2023 IBTimes ZA. All rights reserved.