EFF Demands Action After Detention Of SA Journalists, Security Personnel At Poland Airport
South Africa's opposition political party, Economic Freedom Fighters (EFF) has demanded the government to downgrade Poland's embassy after allegedly South African journalists and the president's security personnel were detained at Poland's airport.
EFF said that Poland's behavior towards South African journalists and presidential security was "racist and a constraint on human rights and the media's freedom," News24 reported on Monday.
The party went on to blame Poland and noted how they "outwardly restricted media freedom and human rights of passengers and the crew" by not only detaining them at the airport but also stopping them from flying to Ukraine and Russia.
EFF also pointed out that because of Poland's restriction, the South African President had to travel to Ukraine in a "compromised state" as he entered a "war zone, without his security detail."
"This is an unacceptable and deliberate form of humiliation," the party added. "While Cyril Ramaphosa is an incompetent and corrupt buffoon of imperialism who is incapable of taking a firm stance on the conflict between Russia and Ukraine, the South African state and our sovereignty was undermined through him."
In order to defend the South African government's dignity, EFF suggested the downgrade of Poland's embassy in the country.
Considering EFF's suggestion, a senior researcher with the Institute for Security Studies named Priyal Singh, said it is not advisable to make a harsh decision and ruin relations with Poland before knowing all the facts.
"I think, is a premature and unwise move. We first need to clearly establish what the facts are before we can make a very serious decision such as that," Singh said.
The alleged incident took place after President Cyril Ramaphosa alongside other African leaders visited Poland last week (June 15) ahead of visiting Ukraine and Russia to seek peace.
According to several reports, the journalists were stranded on a separate chartered plane for more than 24 hours at Warsaw airport. Major General Wally Rhoode, who serves as Ramaphosa's head of security, claimed last week that it happened due to racism.
"They are delaying us. They are putting the life of our president in jeopardy because we could have been in Kyiv this afternoon already," he said, as per SaharaReporters. "I want you guys to see this, how racist they are. When we started to open our packages, they wanted to confiscate our firearms, which is why we had to put them back."
In response, Poland issued a statement on June 16, disclosing that there were "dangerous goods" on the plane with South African representatives, adding that they didn't have a permit for those weapons. Furthermore, there were people on the plane, whose presence was not notified beforehand to the Polish government.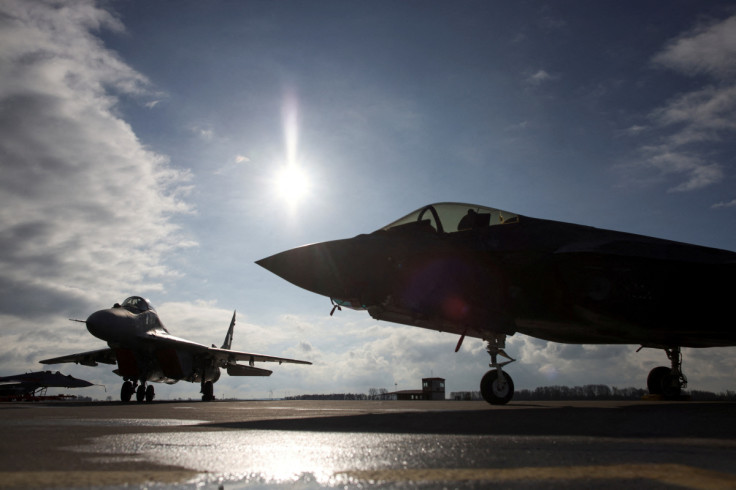 © Copyright 2023 IBTimes ZA. All rights reserved.