African Union Becomes Permanent Member Of G20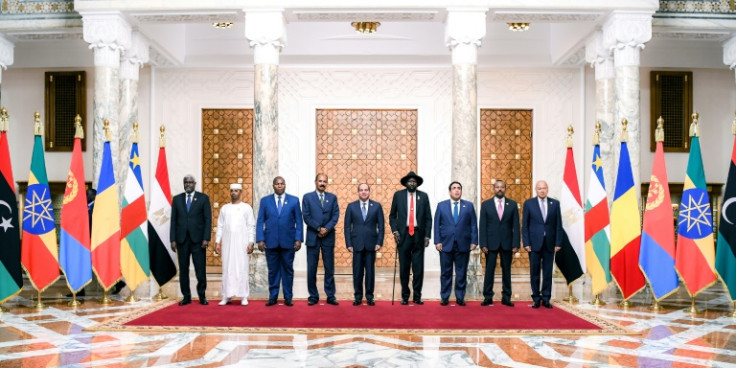 African Union, which consists of 55 countries, has permanently joined G20. This joining came after Narendra Modi, Prime Minister of India, the G20 President this year, proposed African Union's entry in the G20 group in June.
Following the permanent membership announcement on Saturday in New Delhi, the African Union and European Union share the same status in the G20 panel, which consists of 19 countries and the European Union.
Previously, African Union was an invited international organization during the G20 summits while South Africa was the only African member in the G20 group.
This full membership announcement was welcomed by many leaders, who expressed themselves on social media including South African President, Cyril Ramaphosa.
President wrote on X, formerly known as Twitter, that South Africa is "delighted" that G20 has accepted the African Union as a G20 member, adding that as developing economies across the African continent are "bearing the brunt of climate change" and urged that there should be an "enhanced and expanded Global Partnership for Sustainable Development."
"This must be supported by the concrete policies and actions outlined in the Addis Ababa Action Agenda on Financing for Development," he added.
The Presidency of Nigeria also congratulated the African Union and wrote, "We look forward to further advancing our aspirations on the global stage using the G20 platform."
Indian Prime Minister Modi reshared the post and wrote, "India is elated to welcome @_AfricanUnion as a permanent member of the G20. Together, let us foster global unity and progress. Let us also do whatever we can for the development of the Global South."
The chairperson of the African Union, Azali Assoumani, spoke about India on Sunday and said that the country is the 5th superpower in the globe and ahead of China.
"India is the 5th superpower in the world so there is enough room for India in Africa. We also know that India is so powerful that it went to space," he said, LiveMint reported. "So, we just need to coordinate...India is a superpower in terms of inhabitance, India is ahead of China now."
Regarding the announcement made during the opening remarks of the G20 summit, the African Union chairman said he was emotional and about to cry because he was expecting a debate before the decision but instead, it happened at the very beginning of the summit.
© Copyright 2023 IBTimes ZA. All rights reserved.