South African Revenue Service Collects Record-breaking $94 Billion In Taxes
South African Revenue Service (SARS) broke the record by collecting $94 billion (R2.068 trillion) in taxes in gross revenue.
SARS Commissioner Edward Kieswetter disclosed on Monday that the gross revenue collected in the financial year 2022-2023 of "R2.068 trillion represents a year-on-year growth in gross revenue of 9.7 percent," SANews reported.
"This represents a year-on-year growth of 7.86 percent or R123 billion more than last year against a nominal gross domestic product (GDP) growth of around 5.8 percent," he continued. "This means that SARS has collected 99.7 percent of the challenge set by the Minister of Finance in his February Budget statement."
Commissioner Kieswetter noted that load-shedding in the country is impacting the overall profitability and putting restrictions on normal lives as well as business growth.
On the other hand, the commissioner also noted that load-shedding is allowing opportunities for sub-sectors involved in renewable energy. "We are also seeing an increase in renewable energy-related imports, which benefits the fiscus," he added.
As far as refunds to taxpayers are concerned, SARS has returned R381 billion.
He explained, "This is the highest quantum of refunds ever paid out, which is up R60 billion from the prior year. Just in Value-Added Tax (VAT) refunds, the amount of R319 billion represents a growth of 21.5% since of the prior year."
Kieswetter expressed his concerns about fraud and abuse in the VAT refund system, and he was pleased to announce that R381 billion was returned to the taxpayers, noting that this is "good for the economy."
"Refunds this year represent about 5 percent of GDP," he said. "It is also pleasing that of this refund, R135 billion has been returned to the hands of medium and small businesses, as well as individual taxpayers. This is good as businesses and individuals remain cash strapped."
SARS customs helped to facilitate over seven million trade transactions worth R3.937 trillion, which made an increase of 18 percent compared to the previous year. Kieswetter revealed that the exports amounted to 2.031 percent and imports to 10.6 percent, which created a trade balance of R125.83 billion.
Compared to the pre-COVID-19 era (2019 to 2020), the current year's trade has increased by 51 percent.
Commissioner Kieswetter also mentioned the overall compliance behavior of taxpayers across the compliance value chain, noting that it has shown improvement this year.
"Interestingly, public confidence in 2019 measured at only 48 percent, which has improved to 76.5 percent in the four-year period," Kieswetter continued. "Both these measures auger well for an improving compliance environment and in support of our strategic intent of voluntary compliance."
He further mentioned that as the new financial year starts, SARS will continue to explore more ways of collecting revenue as the "ever-evolving world of work" will present them with new opportunities.
"This changed environment was never anticipated when we designed products to respond to the challenges in the economy," he concluded. "Naturally, the enabling legislative framework will be amended to keep pace with this new environment."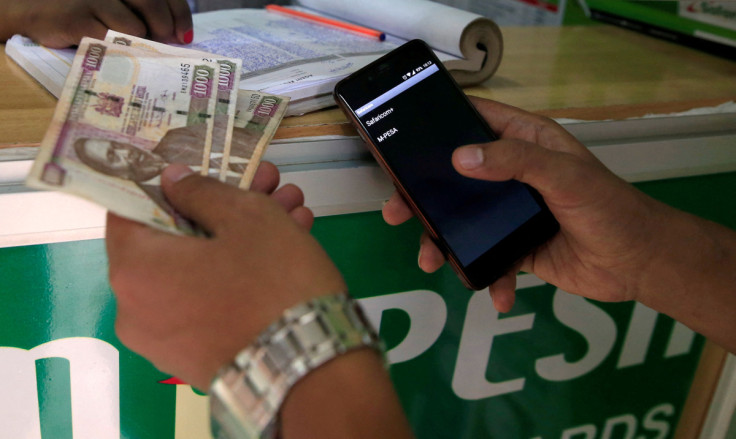 © Copyright 2023 IBTimes ZA. All rights reserved.