Steenhuisen Wins Second Term As Opposition DA's Head; Secures 2024 Election Run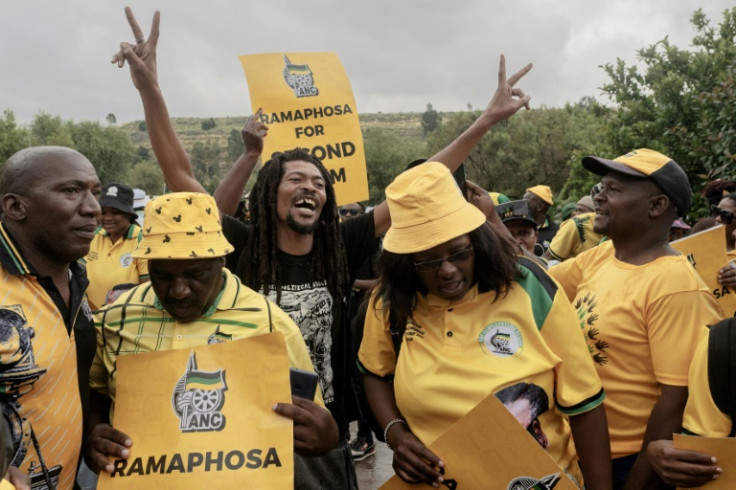 Leader of the Democratic Alliance, John Steenhuisen, secured his second term as the party head, which means he will be running for the 2024 elections.
Steenhuisen was standing against Johannesburg City Councillor, Mpho Phalatse in the party election, held over the weekend. To celebrate Steenhuisen's victory, his wife and daughter joined him on the stage.
After getting re-elected, Steenhuisen gave a speech in which he said that "South Africans no longer expect the DA to be an opposition party" instead they want the party to become "the leader of the alternative government," News24 reported on Sunday.
"What they want, above all else, is for the DA to unite all the forces in this country that stand opposed to the ANC and the EFF," he continued. "What they want, is for the DA to lead."
Steenhuisen targeted President Cyril Ramaphosa during his speech and said that South Africa is not stable because of his weak leadership, noting that the president put African National Congress (ANC)'s interest above the country.
"It is because of this mindset that our nation is rotten with cadre deployment, infected with corruption, and dying from maladministration," he added. "And it is because of this mindset that the ANC has embraced the EFF as a coalition partner in Gauteng. Because for the ANC, politics has become more important than the people."
Steenhuisen went on to share that to achieve something different, they have to act differently. He explained that this is the time when DA will become an alternative leader for South Africa and change the country for the better.
"In the interests of doing what Cyril Ramaphosa cannot, of rising above petty partisan politics, of putting South Africa first and of keeping the ANC-EFF doomsday coalition out, I can today make the following announcement," he added.
He noted that in this new phase, South Africa and DA will get some of the greatest opportunities in the future alongside some of the greatest risks in democratic history.
He continued, "The realistic prospect of the ANC being dragged below 50% in next year's national election presents a moment to radically reshape South Africa and our politics. But it will be up to us to determine whether this will be for the better."
ANC is the oldest and biggest party in South Africa with 4549 seats in the Municipal council while DA has 1,494 seats. Other parties like Economic Freedom Fighters (EFF) have only 982 seats.
Considering ANC is the strongest party with a maximum number of seats, Steenhuisen called all the other parties to come forward and make a pact, explaining that the "purpose of this pact will be to forge coordination and unity of purpose between all organizations that want to defeat the ANC and keep the EFF out."
Alongside ANC, he noted that EFF is also DA's "number one enemy."
© Copyright 2023 IBTimes ZA. All rights reserved.