Denmark, Netherlands Laud South Africa's Russia-Ukraine Peace Mission, Launch Green Hydrogen Fund In Pretoria
Netherlands Prime Minister Mark Rutte and his Danish counterpart, Mette Frederiksen, praised South Africa for seeking peace between Russia and Ukraine on Tuesday, during a trip to the African country.
The Netherlands and Denmark Prime Ministers were hosted by President Cyril Ramaphosa on Tuesday at the Sefako Makgatho Presidential Guest House in Pretoria.
During the visit, the three countries also launched a green hydrogen fund to fight against climate change.
This visit came right after President Ramaphosa returned from Russia and Ukraine, where he met President Vladimir Putin and President Volodymyr Zelensky in their respective countries.
Appreciating South Africa's efforts, Frederiksen said during the visit, "We welcome your engagement in the war in Europe, and you have said it clearly that you have to be involved in our conflicts as well, and this is common ground for all of us," News24 reported.
Prime Minister Rutte also noted it was "important that we stabilize the situation."
Ramaphosa recalled his successful visit to seek peace, and shared what he alongside other African heads demanded from Russia and Ukraine.
"Among other things, we called for a de-escalation of fighting and for negotiations to commence with urgency; for the release of prisoners of war and return of children; for greater humanitarian support; and for reconstruction efforts to be prioritized," he said.
Ramaphosa also recalled highlighting the damaging effect the ongoing conflict had on African countries and economies, such as a rise in food shortages and the cost of living.
"We believe that our mission was successful in registering the willingness of African leaders to contribute to a negotiated peace and to highlight the broader effects of the conflict," Ramaphosa shared. "We hope that it will contribute in some way towards international peace efforts."
The official Twitter handle of the South African Government shared a series of photos from the Presidential Guest House in Pretoria, where Ramaphosa can be seen clicking photos with Denmark and Netherlands prime ministers.
Aside from discussing the Russia-Ukraine conflict, Ramaphosa alongside the Netherlands and Denmark prime ministers launched a green hydrogen fund worth $1 billion to fight against climate change.
Rutte said South Africa has what it takes to fight against climate change, noting that the country is "uniquely positioned to become a key player in the global hydrogen market." He added the Netherlands is also equally well-positioned to become a strategic partner.
Frederiksen also shared similar sentiments, saying Denmark was "very proud" of becoming a partner with South Africa in terms of energy transition. She shared that Denmark was going to contribute around R3.2 billion to improve supplies of green power and to strengthen skills, employment, and local development.
"I'm a social Democrat and I would really like to underline the importance of growth, fighting climate change and development. It has to go hand in hand," she added, AfricaNews reported.
President Ramaphosa welcomed this engagement with Denmark and Netherlands and shared that it is "very important" for all three countries.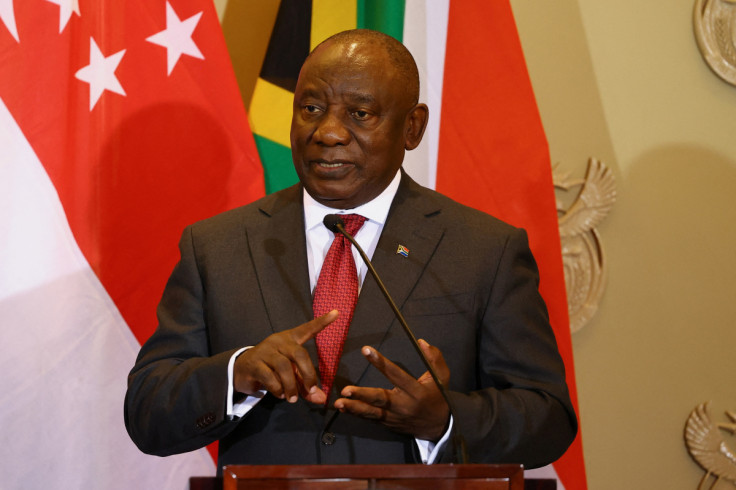 © Copyright 2023 IBTimes ZA. All rights reserved.