President Ramaphosa Discusses Russia-Ukraine Conflict With His Brazilian Counterpart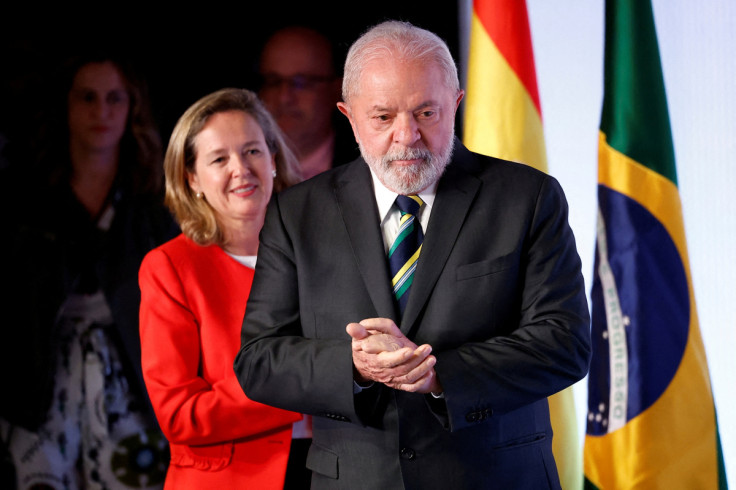 President Cyril Ramaphosa met his Brazilian counterpart, Luiz Inacio Lula da Silva, in Paris to discuss the upcoming BRICS summit and the ongoing Russia and Ukraine conflict.
According to President Lula's official Twitter handle, they "talked about the next BRICS meeting and about President Ramaphosa's trip to Kyiv and Saint Petersburg, and the conversations he had with Zelensky and Putin."
The BRICS countries--Brazil, Russia, India, China and South Africa--will be taking part in the summit in Johannesburg in August.
The Brazilian President also shared a photo of him meeting Ramaphosa.
The tweet came after Ramaphosa alongside other African heads--the president of the Comoros Islands and current head of the African Union, Azali Assoumani; the president of Egypt, Abdel Fattah El-Sisi; the president of Senegal, Macky Sall; the president of Uganda, Yoweri Museveni; and the president of Zambia, Hakainde Hichilema--visited Russia and Ukraine last week to meet President Vladimir Putin and President Volodymyr Zelenskyy as part of a peace mission.
Talking about the same, Minister in the Presidency Khumbudzo Ntshavheni said on Thursday the dialogue between Russia and Ukraine was essential to de-escalate the conflict and allow both countries to negotiate.
"The mission emphasized the need for a de-escalation of the conflict to allow negotiations to commence with urgency, the return of children taken from Ukraine, the release of prisoners of war, and creation of corridors to facilitate for greater humanitarian assistance," Ntshavheni said, SA News reported.
"Cabinet welcomed the appreciation expressed by global leaders of the value of this African Leaders' Peace Initiative towards finding a peaceful resolution of the conflict as expressed by the Prime Ministers of Denmark and the Netherlands, as well as the Foreign Minister of France, amongst others."
After the peace mission, South Africa is all set to participate in the African Union-Russia Summit, which will be held in Moscow next, where the government will further speak with Russia about the ongoing conflict.
During the briefing, the minister acknowledged that South African presidential security personnel and media representatives were stuck on Poland's airport in Warsaw, clarifying there were "no dangerous goods on the plane" but only weapons that would protect the president.
The Russia and Ukraine conflict has so far killed more than 62,000 people, and injured at least 60,000 people, while about 15,000 people have been reported missing.
Countries like South Africa and China have taken a neutral stance on the war, while Poland, the United States, and the United Kingdom have supported Ukraine.
© Copyright 2023 IBTimes ZA. All rights reserved.