DIRCO Says Govt Working To Evacuate 77 Verified South Africans Stuck In Sudan
Department of International Relations and Cooperation (DIRCO) revealed the verified number of South Africans stuck in Sudan is 77, noting that the government is working to evacuate them.
DIRCO's spokesperson Clayson Monyela said that "they're all in a WhatsApp group with embassy staff who are also still stuck there," SANews reported Monday.
"Complaints of inconsistent, little or no communication from the team is noted," Clayson continued. "However, they've run out of diesel. There's no electricity and therefore poor network coverage."
Clayson also noted that the team has found a way to recharge batteries and soon update the South Africans regarding evacuation plans.
"Our security agencies are far advanced with the evacuation plan," he added. "Fighting has not stopped, so it remains a dangerous operation. The airport is closed and all routes are not risk-free."
This announcement came after South Africans trapped in Sudan blamed the government for not having enough communication and assistance in evacuating them.
The Sudanese Army and Rapid Support Forces (RSF) have been battling in the streets of the capital and other cities since April 15. According to multiple reports, the violence has killed more than 400 people and injured 3,500 people in a week.
As per Clayson, the government is working in every possible way to get trapped South Africans back to the country. "Without revealing security plans, an option is being implemented and updates will be provided," he added.
The Presidency disclosed their plan on Sunday to "engage directly with the leaders of the armed forces in Sudan as part of our endeavors for peace in Sudan."
One of the trapped South African nationals named Ash Ramraj revealed on Sunday that he and his colleagues are living in "unbearable" conditions.
He told News24 that the government asked them to reach a meeting point but it was at a two-and-a-half-hour walk distance and no transportation was available. Hence, they couldn't reach the meeting point.
"For us to leave the building is impossible, because there are gunshots everywhere," he told the outlet. "There are about 10 dead bodies lying outside of our building, that's how bad it is. In my building, there are a few expats from South Africa, the UK and even Kenya. We are all trying to get out of here."
Another South African national, Birgitte Davy, who works as an HR specialist in Khartoum, said that embassies are evacuating their citizens.
"The ceasefire seems to be allowing people to get out," Davy told EWN. "There are still hot spots where fighting is fierce, but people are getting through. On the roads, we're getting lots of reports of robberies."
"Our South African embassy has been in touch with us, but their repeated call for us has been to be calm and to wait and to sit tight," she added.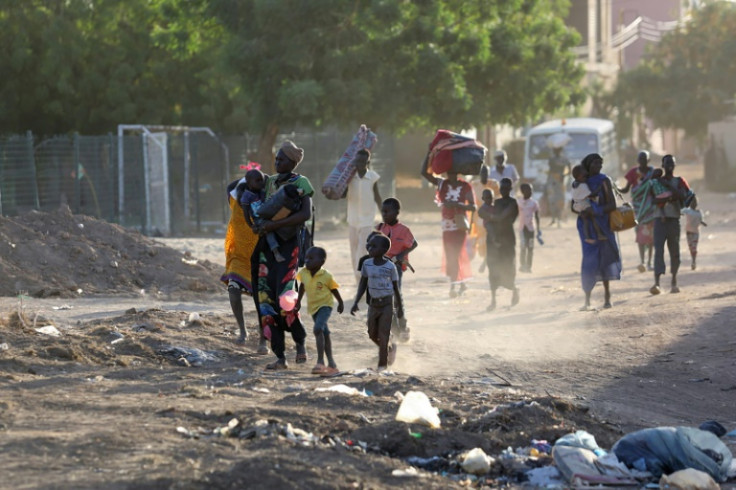 © Copyright 2023 IBTimes ZA. All rights reserved.