Death Toll Due To Cholera Outbreak In Hammanskraal Rises To 23
The outbreak of cholera in Hammanskraal, which is north of South Africa's capital Pretoria, has killed 23 people so far and 48 people have been hospitalized.
The death toll is rising in the region due to the epidemic connected to dirty water. The Gauteng health department's spokesperson, Motalatale Modiba disclosed on Sunday that 229 patients visited Jubilee District Hospital in the last 15 days.
"The number includes 23 patients transferred to other Tshwane-based hospitals. In the past few days, fewer patients have presented at health facilities with symptoms of diarrhoeal disease," Modiba said, News24 reported.
He added, "The number of laboratory-confirmed cases of cholera seen at the hospital is 48. To date, 23 people have, unfortunately, passed on from the disease outbreak. As of 27 May, 77 people were admitted for diarrhoeal disease."
According to officials, 29 patients have recovered successfully and discharged from the hospital. The government has set up a field hospital in Kanana, which is located in the North West province of South Africa, to handle the growing number of cholera patients.
Modiba said that there are six temporary tents erected to treat patients who are showing symptoms of dehydration due to vomiting and diarrhea. Patients are receiving oral hydration or intravenous hydration in those temporary tents.
However, if the patient is critical, then they are immediately taken to hospitals in Tshwane for further management and admission.
The spokesperson said that the "department urges people to ensure proper hand hygiene, including washing hands with water and soap or alcohol-based sanitizer before handling food and after using the toilet."
Hammanskraal Residents Forum Chairman, Tumelo Koitheng noted last week that the municipality failed to maintain a nearby water treatment plant and as a result, raw sewage started seeping into the water supply.
"The water had a greenish color and you smell feces," Koitheng said, revealing that people are forced to purchase bottled water as water tankers were not frequent.
Last week, the City of Tshwane Metropolitan Municipality noted that Hammanskraal doesn't have potable water; however, 52 water tankers reached there three times a week, and 40 water trucks were provided daily in Region 2 to ensure that people get safe drinking water.
At that time, the death toll was 10 and since then, it has doubled.
The municipality has encouraged residents to boil water before consuming it and to wash the containers regularly that they use to draw the water from tankers. Moreover, it also urged people to not conduct religious activities like baptism in the rivers or streams.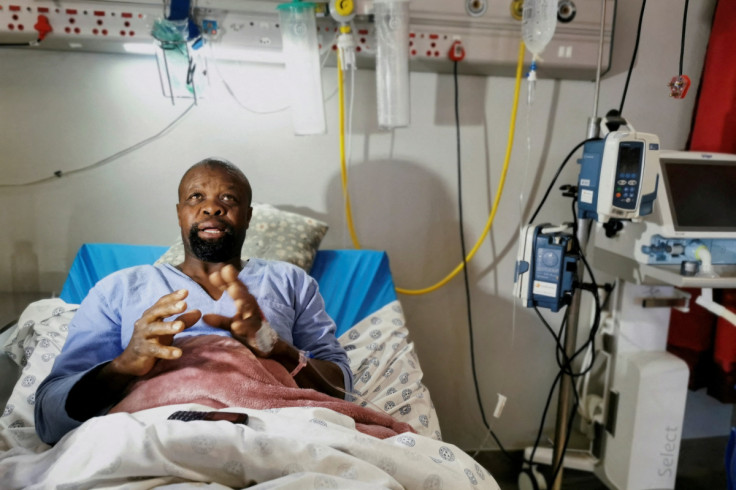 © Copyright 2023 IBTimes ZA. All rights reserved.