Chinese Diplomat Wang Yi To Visit South Africa To Attend BRICS Meet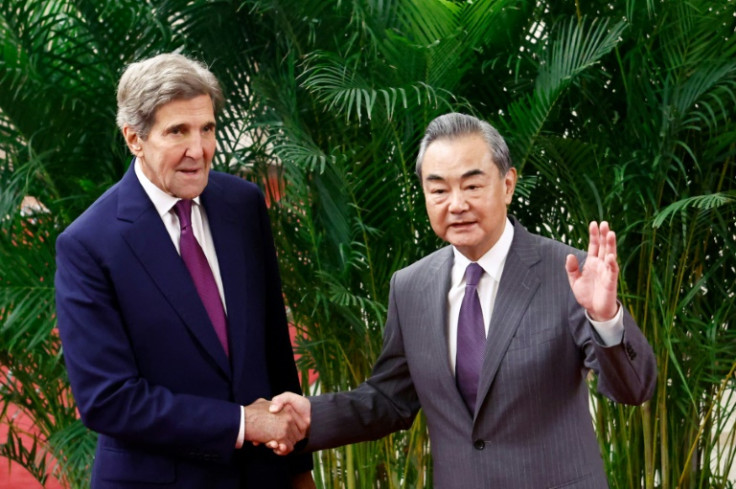 China's top diplomat Wang Yi is scheduled to visit South Africa to attend the 13th Meeting of BRICS National Security Advisers and High Representatives on National Security.
Wang Yi will be attending the BRICS meeting at an invitation of the Minister in the Presidency Khumbudzo Ntshavheni of South Africa from July 24 to 25 in Johannesburg.
The Director of the Office of the Foreign Affairs Commission of the Communist Party of China Central Committee, Wang Yi has been handling all the foreign affairs since the Foreign Minister of China, Qin Gang went missing for the last three weeks, as per multiple reports.
Foreign Ministry Spokesperson Mao Ning revealed this information during a press conference held on Wednesday, sharing that China is looking forward to having an in-depth exchange of views with BRICS partners on the current international security situation and issues of mutual interest at the meeting.
BRICS is an acronym for leading emerging economies of the world, including Brazil, Russia, India, China, and South Africa. The upcoming 15th BRICS Summit will be hosted by South Africa next month.
Aside from South Africa, Director Wang will also visit Nigeria, Kenya, and Turkiye to show how much China values its relations with these countries. However, the visit dates of these countries have not been disclosed yet.
During the visit, Director Wang will meet leaders from all four countries and "exchange views extensively on bilateral relations as well as international and regional issues of mutual interest," the spokesperson said.
"China will follow the principles of sincerity, real results, affinity and good faith and its commitment to the greater good and shared interests and act in the spirit of China-Africa friendship and cooperation," Mao continued to explain.
She added, "We work with Africa to deliver on the outcomes of the eighth Ministerial Conference of the Forum on China-Africa Cooperation to further boost the growth of the China-Africa comprehensive strategic and cooperative partnership."
Considering Turkey's visit, the spokesperson noted that China is working with Turkey actively to advance the Belt and Road cooperation and the China-Türkiye strategic relationship of cooperation.
Last month, South Africa sought China's help to resolve the electricity crisis in the country by asking for solar panels, battery storage, wind turbines, and renewables technology.
On the other hand, three Chinese warships - MSL Destroyer NANNING, MSL Frigate SANYA, and Supply Ship WEISHANHU - visited Nigeria to strengthen the bilateral relationship between the two countries.
Aside from this, China also vowed to train 3,000 Nigerian youths, aiming to boost Nigeria's economy and reduce the unemployment and crime rate in Nigeria.
© Copyright 2023 IBTimes ZA. All rights reserved.