51 South Africans Evacuated From Sudan Arrive At OR Tambo Airport
OR Tambo International Airport located in Johannesburg city witnessed the return of 51 South Africans, who were trapped in Sudan amid the ongoing conflict.
International Relations and Cooperation Minister Dr. Naledi Pandor received the South Africans returning to the country on Sunday alongside Minister of Home Affairs of South Africa Aaron Motsoaledi and Minister of Defence and Military Veterans of South Africa Thandi Modise.
The official Twitter handle of South Africa's Ministry Department of International Relations and Cooperation (DIRCO) shared a series of photos featuring the ministers with South African nationals at the airport.
Minister Pandor said, "We just want South Africa to be assured because all of us have been waiting for you to come back. We're absolutely happy that able to return home safely," SANews reported.
"We had a joint committee that worked on evacuations," she added.
The flight also had a Lesotho national and a Zimbabwean national on board, which makes the number of evacuated people from 51 to 53 in total.
"We as government hope that we can play some role in bringing peace back to Sudan because I don't think we should desert the people of Sudan," the minister continued. "It is in South Africa's policy that we must try wherever we can on our continent to silence the guns."
She shared that everyone is "unhappy" about the Sudan conflict as people are suffering. "We will try to make every effort to really engage with the current conflict party in Sudan to persuade them to lay down arms to persuade them to work for peace," she concluded.
The Sudanese Army and Rapid Support Forces (RSF) have been battling in the streets of the capital and other cities since April 15. As per multiple reports, the violence has killed more than 512 people and injured thousands of people within two weeks.
An evacuee named Nelson Newel shared the experience after reaching OR Tambo airport. "It was traumatic... it feels good to be back home in our own country," he said, AfricaNews reported.
"Mixed feelings, I'm excited to be home, I'm very sad for the people of Sudan because I made some good friends and I've left some staff members and colleagues behind," another evacuee named Ashwiin Ramraj said. "It feels very good man, it feels good to be safe, it feels good not to be worrying about bombs, it was very tough that side."
One of the evacuees named Jacky Mampana shared his "horrendous experience," saying that he didn't know if he was going to live or not.
"The way the war started... it started out of the blue," he said, News24 reported. "Nobody was prepared. We didn't have enough food in the house, not enough water in the house... As the days went [by] it was not just about ducking bullets, but now you were getting worried about having enough food."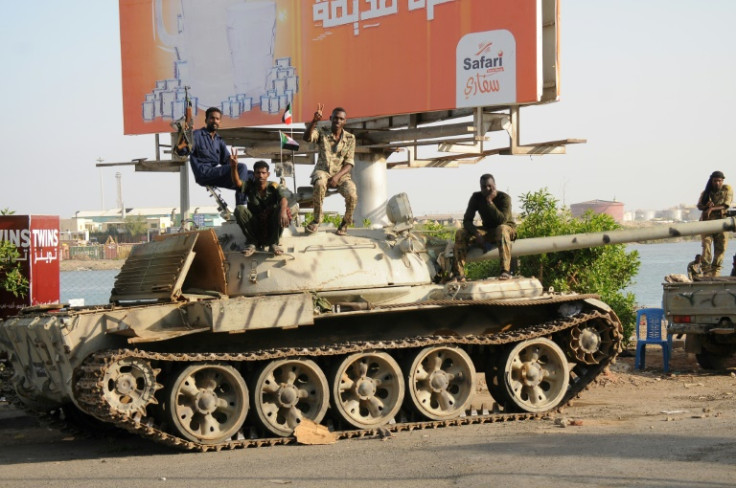 © Copyright 2023 IBTimes ZA. All rights reserved.