Zelensky Shores Up Weapons Pledges As EU Honours Ukraine Fight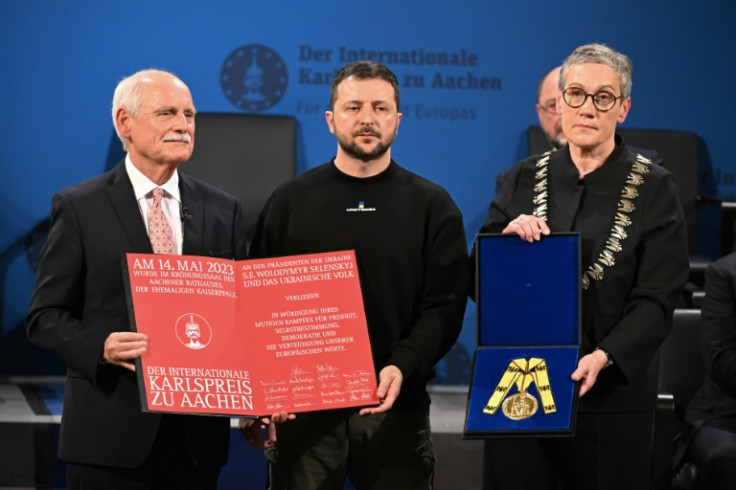 Ukraine's President Volodymyr Zelensky secured fresh promises of military aid during weekend visits to France and Germany to boost his nation's weapons stockpile ahead of a widely expected counter-offensive against Russia.
On his latest stop in a tour of European allies, Zelensky dined with French President Emmanuel Macron at the Elysee Palace on Sunday night and held discussions that included building up Ukraine's arsenal.
The leaders reviewed the military situation and the need for an ad hoc tribunal for prosecuting atrocities "committed in connection with Russia's war of aggression", said a joint statement issued early Monday.
Macron's office said France will supply Ukraine with armour -- without specifying the number of vehicles -- but demurred on sending much-coveted fighter jets.
"In the coming weeks, France will train and equip several battalions with tens of armored vehicles and light tanks including AMX-10RC," the joint statement said.
It also called for fresh sanctions against Moscow over its invasion of Ukraine.
After months of stalemate, Ukraine has been preparing to retake ground captured by Russia and is shoring up military assistance to help make its troops more battle-ready.
Zelensky's arrival in Paris followed a visit to Rome on Friday, where he met with Italian leaders and Pope Francis, and a weekend stop in Germany, which announced a 2.7 billion euro ($3 billion) military aid package.
"Ties with Europe are getting stronger, and the pressure on Russia is growing," Zelensky tweeted upon arrival in France on Sunday.
"With each visit, Ukraine's defense and offensive capabilities are expanding."
During his first trip to Germany since Russia invaded in February 2022, Zelensky was presented the Charlemagne Prize for Ukraine's fight for the bloc's freedom and values.
"Ukraine incarnates everything the European idea is living for: the courage of convictions, the fight for values and freedom, the commitment to peace and unity," said EU chief Ursula von der Leyen at the award ceremony in Aachen.
For German Chancellor Olaf Scholz, Russia's war on its neighbour had "cemented one clear realisation: Ukraine is part of our European family".
Zelensky won extended standing ovations at the ceremony, during which EU leaders vowed to support Ukrainian efforts to join the bloc.
Calling Germany a "true friend and reliable ally" to Ukraine, Zelensky held separate talks with Scholz and German President Frank-Walter Steinmeier.
Once accused of being too accommodating to Russian President Vladimir Putin, Berlin demonstrated its clear backing of Kyiv over the weekend.
"We will support you for as long as it is necessary," Scholz told Zelensky on Sunday.
Previously seen as reticent on supplying weapons, Germany has become the second-biggest contributor of military assistance to Ukraine after the United States.
It is currently preparing its biggest-yet military aid package, including anti-missile systems, 30 additional Leopard 1 tanks, more than 100 armoured combat vehicles and more than 200 surveillance drones.
"Now is the time for us to determine the end of this war this year. This year, we can make the aggressor's defeat irreversible," said the Ukrainian leader.
Zelensky said he would urge Scholz to support Ukraine's request for fighter jets, though he did not specify if he was seeking aircraft directly from Germany.
The weekend diplomatic tour came ahead of an EU summit in Reykjavik and a gathering of G7 leaders in Japan.
Ukraine has been training troops and readying weapons that analysts say will be key to reclaiming territory in the eastern regions of Donetsk and Lugansk, as well as in the Kherson and Zaporizhzhia regions in the south.
On the front line, Kyiv said Ukrainian forces had captured more than 10 Russian positions on the outskirts of the flashpoint town of Bakhmut.
Russia said two of its military commanders had been killed in combat near the town, where fighting has been raging for days.
The head of Russia's private Wagner mercenary group Yevgeny Prigozhin again accused the Russian army of inaction around Bakhmut.
"I didn't see them... I don't know where they are and who they are helping," said Prigozhin.
Elsewhere, Moscow said Russian forces had struck Western arms depots and Ukrainian troops in the western city of Ternopil and the eastern town of Petropavlivka.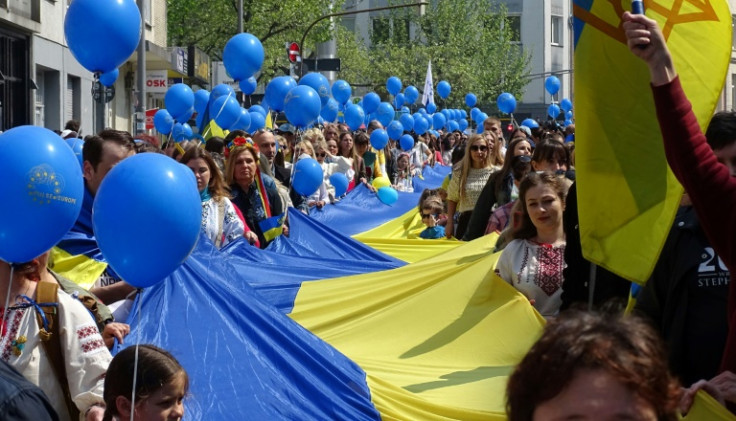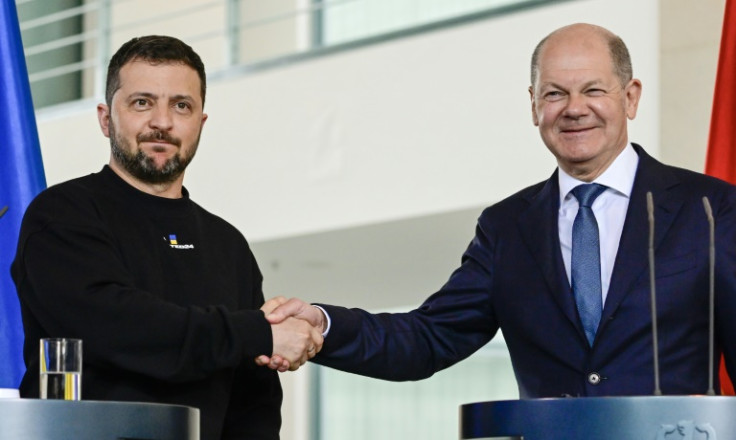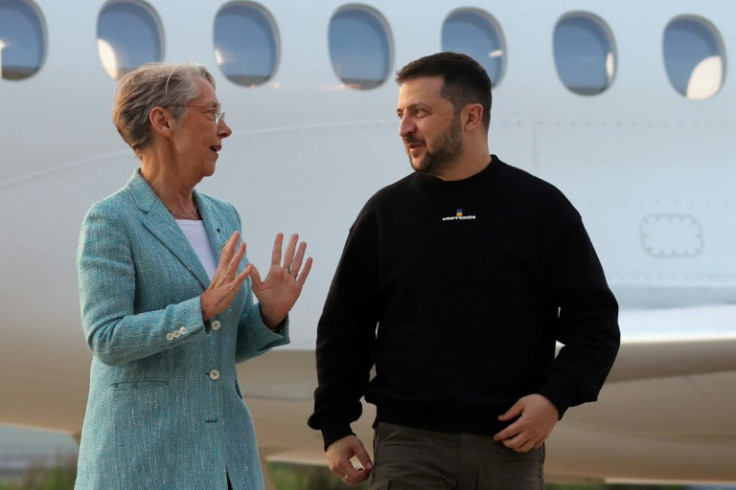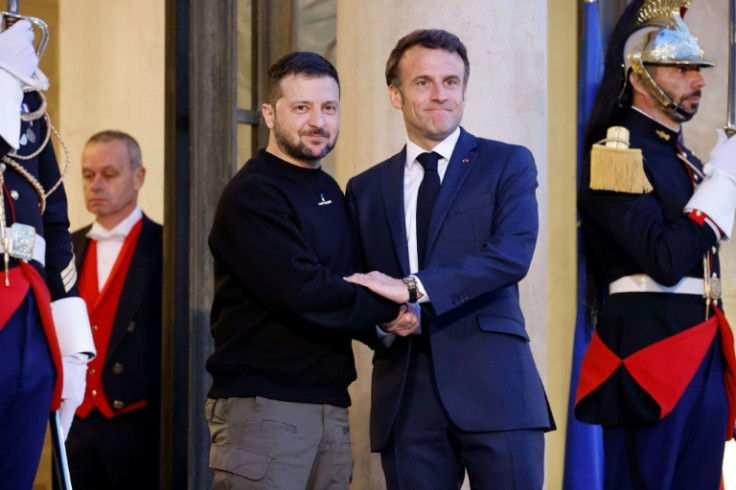 © Copyright AFP 2023. All rights reserved.