With Zelensky Invite, Saudi Seeks Star Turn On World Stage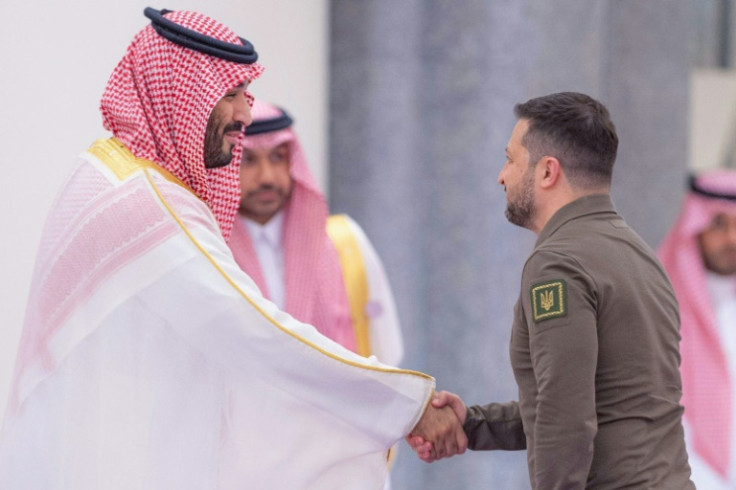 One man is revered in Western capitals for standing up to Russia's full-scale invasion of his country.
The other is widely reviled for atrocities committed against his own people in a war that has made him dependent on Moscow.
At the Arab League summit on Friday, host Saudi Arabia brought Ukrainian President Volodymyr Zelensky and his Syrian counterpart, Bashar al-Assad, to the same conference hall on the Red Sea coast -- a potent sign of the kingdom's global diplomatic ambitions.
Analysts say the improbable gathering in Jeddah seemed designed to highlight the clout of Saudi Crown Prince Mohammed bin Salman, who less than five years ago was himself in the international doghouse over the slaying of Saudi critic Jamal Khashoggi.
"A major objective of the Saudi leadership is to portray the crown prince as an essential figure in the evolving geopolitical landscape," said Kristian Ulrichsen, a research fellow at the Baker Institute at Rice University.
The war in Ukraine has "definitively ended" Prince Mohammed's post-Khashoggi isolation, he added, and the Saudis are now "seeking to demonstrate that they can bridge gaps that others cannot hope to".
Though Friday's meetings did not result in any immediate groundbreaking agreements, Riyadh can take credit for a smooth event in which tensions stemming from the presence of both Assad and Zelensky were papered over, at least for the day.
Assad's arrival on Saudi soil came after a long buildup: the two countries' foreign ministers had exchanged visits in recent weeks and gone public with plans to reopen diplomatic missions shuttered in 2012, when Riyadh broke off ties as Syria's war escalated.
The wider regional embrace goes back to at least 2018, when the United Arab Emirates restored ties with Damascus and led the charge to rehabilitate Assad.
Yet there remained concerns about how Assad would be received on Friday, given reservations from some Arab leaders about welcoming him back into the fold.
"It's all about Bashar al-Assad," Middle East expert Hussein Ibish said as the meetings got underway.
"If he is cooperative and doesn't rub their faces in it, then the inevitable -- no matter how distasteful -- readmittance of his victorious regime will proceed 'normally'."
In the end, Assad lavished praise on Prince Mohammed, the de facto leader of a country that once accused him of running a "killing machine".
And while he argued against "external interference" in member countries' affairs, Assad did not antagonise the Arab League, a bloc that once allowed Syria's opposition to assume his country's official seat.
Syrian state media said Assad even chatted and shook hands with the emir of Qatar, a fierce critic of Assad whose government has called for accountability for "war crimes" in Syria.
These gestures, though, do not mean the Syria debate is resolved, especially if Assad's reintegration does not address issues related to Syrian refugees and the captagon trade.
"Bringing Assad back into the Arab fold has produced disagreements, most notably with Qatar," said Kristin Diwan of the Arab Gulf States Institute in Washington.
"Yet Saudi Arabia will relish taking the lead and imposing an Arab consensus."
Zelensky's appearance in Jeddah was more openly confrontational, with the Ukrainian leader accusing some Arab heads of state of turning a "blind eye" to his country's suffering at the hands of Russian President Vladimir Putin.
"Zelensky's presence spoiled Assad's joy at the summit, because he reminded the attendees of Russia's crimes in Ukraine," said Rabha Saif Allam, a specialist in Middle Eastern affairs at the Cairo Center for Strategic Studies.
At a press conference afterwards, Saudi Foreign Minister Prince Faisal bin Farhan said Riyadh's decision to invite Zelensky reflected a desire to hear from "all parties and all voices".
The Syrians, at least, were entirely uninterested: the pro-government daily Al-Watan reported that the Syrian delegation met Zelensky's "blind eye" remarks with a deaf ear, declining to use headphones provided for simultaneous translation of his speech.
But that kind of response likely means little to the Saudis, who may have been more concerned with dampening perceptions that they are too close to Russia, a particular worry for Washington.
"Inviting Zelensky counters that impression and also puts Russia on notice: rehabilitating Assad doesn't give you a free hand in the region," Diwan said.
This is consistent with Riyadh's image of itself as "a diplomatic and potentially economic bridgehead between different global actors," said Umar Karim, an expert on Saudi politics at the University of Birmingham.
"Inviting Zelensky shows Riyadh wants to be not just a regional but a global player," he said, "and to carve out a special diplomatic niche for itself in an evolving multipolar world order."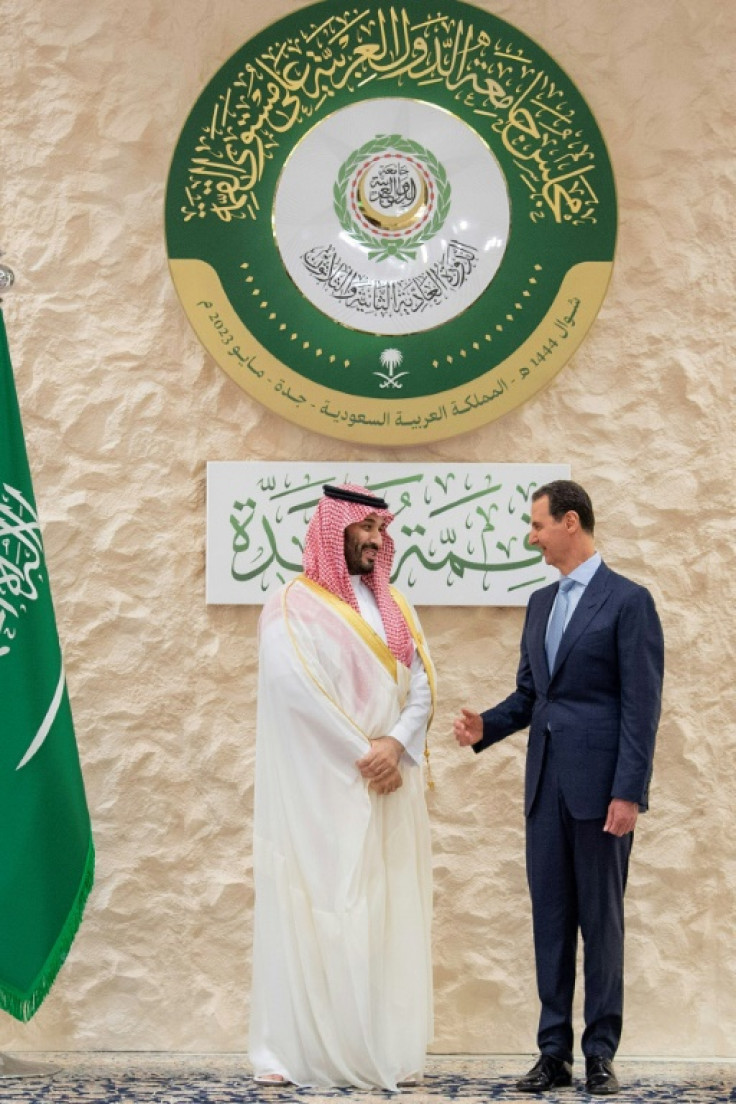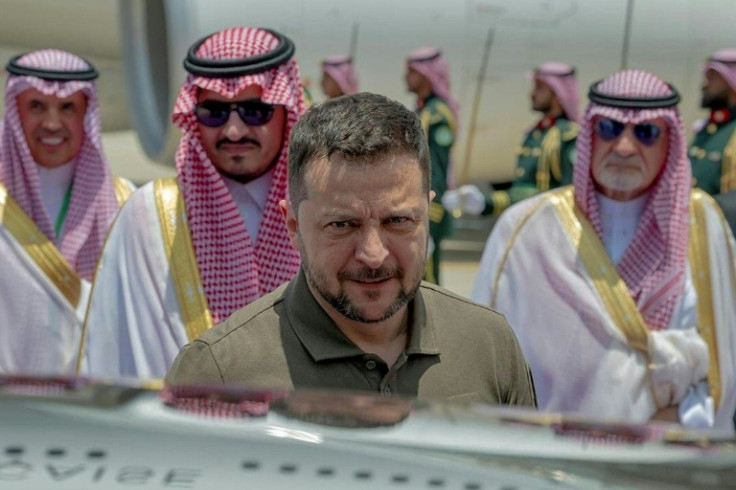 © Copyright AFP 2023. All rights reserved.