Zelenskiy Says Would Have Fought To Death Had Russians Attacked HQ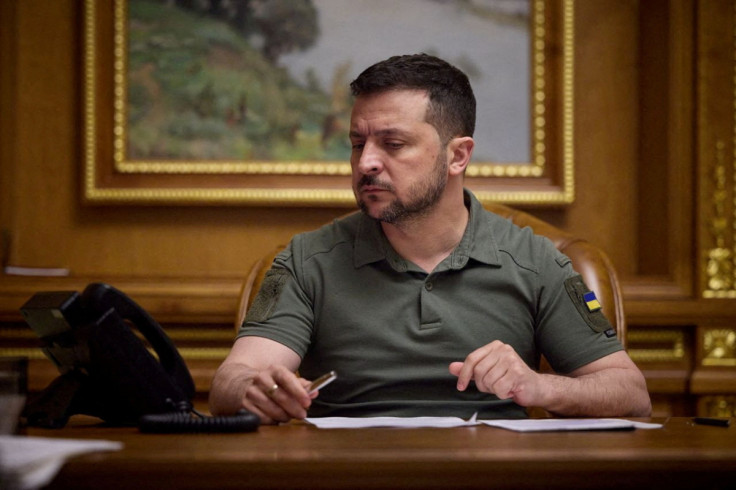 Ukrainian President Volodymyr Zelenskiy carries a pistol and would have fought to the death with his inner circle had the Russians stormed his Kyiv headquarters at the start of the war, he said in an interview shown on Saturday.
"I know how to shoot. Could you imagine (a headline like) 'The President of Ukraine is taken captive by Russians?' This is a disgrace. I believe this would be a disgrace," he told the 1+1 television channel.
In the first days after the Feb. 24, 2022 invasion, Ukrainian officials said Russian intelligence units tried to break into Kyiv but were defeated and failed to reach Bankova Street in the centre, home to the presidential offices.
Other Russian units launched an attack on the outskirts of Kyiv, but were unable to advance. Officials also reported several unsuccessful sabotage attempts inside the city.
"I think if they had gone inside, into the administration, we would not be here," Zelenskiy said. It was not clear which Russian units he was referring to.
"No one would have been taken prisoner because we had a very seriously prepared defence of Bankova Street. We would have been there to the last," he said.
Asked whether he carried a pistol and practised using it, he replied that he did, while dismissing a suggestion he might have used it to kill himself rather than be captured.
"No, no, no. It's not (to shoot) myself. To shoot back, surely," he said.
© Copyright Thomson Reuters 2023. All rights reserved.