Zambians Struggle With Cost Of Living As Debt Rework Drags On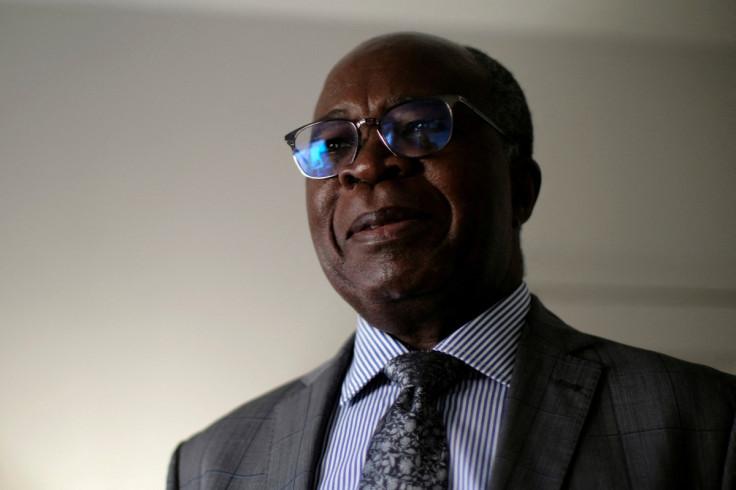 The Comesa market in Zambia's capital Lusaka appears to be bustling, but traders say business is suffering as a weak local currency pushes up prices, adding to the hardships of a population already struggling with soaring living costs.
"The dollar is killing us," said Ben Mwandila, who sold 15 imported blankets a month last year for a 50 kwacha ($2.75) profit per sale but is now selling only two or three.
A weak kwacha has stopped inflation falling in recent months, which officials and economists blame in part on Zambia's struggles to complete a debt restructuring since it defaulted on its debts in 2020, as well as on disappointing copper output.
"Bondholders who had invested in our local markets and whose bonds or whose investments are maturing are getting the money out and are not reinvesting," said Natalie Mwila of the Centre for Trade Policy and Development, a Zambian think-tank.
"It's putting pressure on our local currency ... which obviously also has raised the cost of living."
The kwacha had strengthened from above 22 per dollar in July 2021, just before president Hakainde Hichilema took power, to as low as 15.4 kwacha per dollar in September 2022, boosted by confidence in the new government.
As the debt restructuring dragged on, however, the exchange rate climbed back above 21 kwacha in March, although it has firmed up 14% so far this month.
Inflation fell from 24.6% in August 2021 but has stayed between 9% and 10% since June 2022. In the third quarter of 2022, foreign investors held 24.7% of Zambia's domestic government debt, down from 29% a year earlier, according to the most recent central bank data.
Meanwhile, ordinary Zambians are struggling. A basic monthly food basket cost almost 9,000 kwacha in December, more than twice the national average monthly earnings of 4,393 kwacha, according to the Jesuit Centre for Theological Reflection, which tracks food prices.
DEBT RELIEF DELAY
The International Monetary Fund (IMF) this month praised the southern African copper producer for its economic reforms, but said it would only lend the country $188 million from an agreed loan programme if Zambia's bilateral creditors agreed on debt relief.
The country is still working on a restructuring with both its bilateral creditors and private bondholders, but the talks have been dragging on amid a lack of consensus over how to provide the debt relief.
Many Western officials have blamed the delay on Zambia's largest bilateral creditor, China, and IMF chief Kristalina Georgieva recently told China it must speed up its work on restructuring agreements for countries like Zambia, Ghana and Ethiopia.
In remarks published on Friday, People's Bank of China governor Yi Gang reiterated China's willingness to implement debt talks under the Common Framework, a process introduced by the G20 in 2020 that the three African countries are using.
"Because of the sentiments in the market... we may start losing some of the gains that we have achieved so far," Zambia's Secretary to the Treasury Felix Nkulukusa said at an event at the IMF's Spring Meetings.
"If we start losing some of those achievements... then we will have some despair or some pushback."
While the recent gains for the kwacha may provide respite for some imported goods traders and their customers, the big currency swings are putting others out of business.
"The instability in the exchange rate is killing us," said Killian Matangila, spokesman of the Zambia Motor Car Dealers Association, whose members import used Japanese cars. "Some players have moved out of the business because of these sharp fluctuations in either direction."
The unfinished debt rework also means many overseas investors are staying on the sidelines, Michael Gonzales, U.S. Ambassador to Zambia, said in an interview in Lusaka earlier this month.
"The prospective companies who are coming and saying 'We're really excited about this opportunity,' they're in many cases not leaving their cash on the table," he said.
Once the debt situation is resolved, "investors will have significantly greater confidence that they can then put their money at risk and drive those investments forward."
($1 = 18.2000 Zambian kwachas)
© Copyright Thomson Reuters 2023. All rights reserved.