Zambia Reforms Could Go To Waste If Restructuring Delayed Further -Treasury Secretary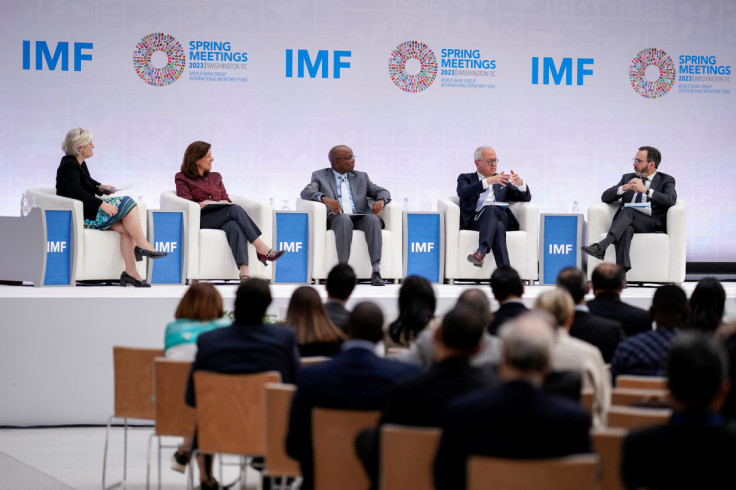 Zambia could lose gains achieved so far from macroeconomic reforms if its ongoing debt restructuring is further delayed, Treasury Secretary Felix Nkulukusa said on Wednesday.
The nation defaulted on its overseas debt in 2020 and is working on a restructuring with both bilateral creditors and private bondholders, but talks have been dragging on amid a lack of consensus on how to provide debt relief.
"We have an economic programme that is an important element for the reform we are undertaking, but the second component, the restructuring, is delayed," Nkulukusa said, on a public debt panel during the World Bank and International Monetary Fund spring meetings this week in Washington.
Zambia was the first African country to default during the COVID-19 pandemic and is in talks for $18.6 billion of debt, according to official data at the end of last year. While the nation secured a $1.3 billion loan from the IMF in September, it is still in talks with bilateral creditors such as China and the Paris Club under the Group of 20's Common Framework.
Some 60% of low-income countries are in or near debt distress, but the platform set up to help has failed to deliver quick relief. Ghana is also negotiating its debt rework under this platform, while Sri Lanka talks are also dragging since it defaulted a year ago.
The next IMF payout to Zambia from the loan is contingent upon its bilateral creditors reaching an agreement on the long-delayed debt restructuring. The country recently completed the first review of the programme, and the next one is expected in about three months.
The country's secretary added that the delay signals challenges and tests people's patience with tough policies as "the population starts questioning what the government is doing."
Ceyla Pazarbasioglu, director of the IMF's Strategy Policy and Review Department, was more optimistic about Zambia's debt restructuring during the panel. "There is hope for good news next week", she said, without providing any further details.
The IMF official said that creditors have asked to share and exchange information "sooner" during debt restructuring talks, and added that the Washington-based lender is willing to do so. "We will definitely do that work with our teams," she said.
© Copyright Thomson Reuters 2023. All rights reserved.