Wind Project Near S.African Elephant Park Riles Activists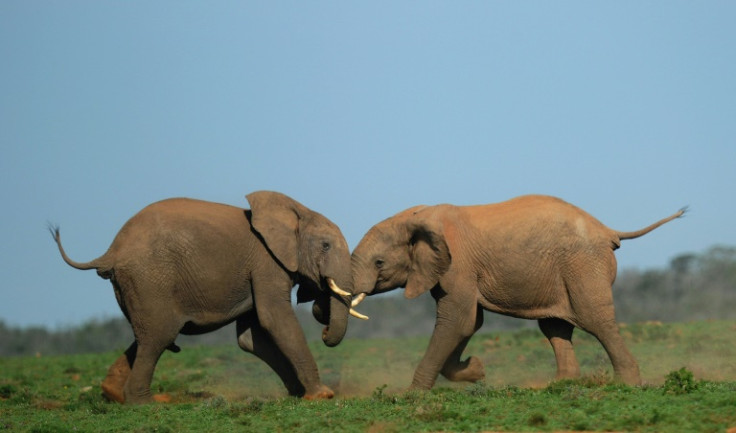 Plans to build wind farms next to a South African national park have riled wildlife activists who worry the turbines will ruin the landscape and impact elephants.
More than 200 turbines are slated to be erected in the vicinity of the Addo Elephant National Park, in the country's south, after the Environment Ministry dismissed a legal bid to block the project last year.
The decision has upset tour operators and environmental campaigners, including William Fowlds, a wildlife vet who runs a lodge in the area and complains the farms risk degrading "the wild experience of going on a safari".
"It's catastrophic," he told AFP.
"No one is saying we are against wind farms, but if you place them in an area of high environmental value and high eco-tourism value, you are actually damaging the local environment and the people that live there."
With solar, wind is seen as key to efforts by Africa's most industrialised economy to wean itself off coal -- which is currently burnt to generate about 80 percent of the country's electricity.
The environment ministry said authorisation to build the wind farms was given upon the completion of an environmental impact assessment.
But critics of the plan are not convinced.
Some have raised concerns that noise from the turbines might disturb the about 600 elephants living in the park, who communicate via low frequency infrasounds.
"Wind turbines produce a lot of noise," said Anglea Stoeger-Horwath, an animal behaviour specialist at the University of Vienna told AFP.
"There's a real risk that it might impact their way of communication,...(and) might stress them".
Nature guide and wildlife photographer, Jeni Smithies, said in turn the animals might get "frustrated" and "aggressive", adding tourists coming to the area will also have their view spoiled.
In rejecting the appeal last year, the ministry wrote that the visual impact of the project would be limited, given there already are other turbines nearby.
Campaigners opposing the project said this week they were considering further legal action.
French firm EDF, which is among the companies involved in the project, already runs a 60 megawatt wind farm some 11 kilometres from Addo park, which lies just one hour drive from Gqeberha, formerly Port Elizabeth.
"(The farm) has been operational since 2015 and no complaints, issues or grievances have been communicated by members of the public," EDF told AFP, adding it continued to monitor biodiversity on the site.
The company dismissed additional concerns that turbulence created by the turbines may interfere with small anti-poaching patrol aircrafts, saying the national parks department "has not given any indication" that this might be an issue.
Other developers did not respond to AFP requests for comment.
© Copyright AFP 2023. All rights reserved.