'We're Tired': Ukraine Forces Hold Out In Devastated Bakhmut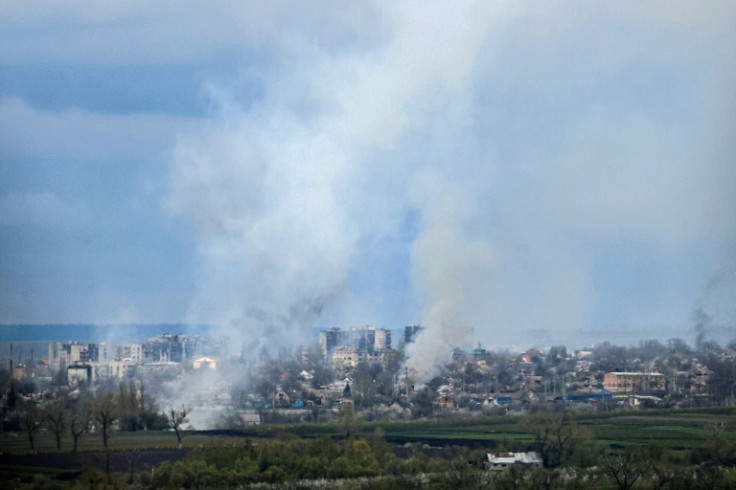 The basement in Bakhmut -- the epicentre of Ukraine's determined fight against Russia's invasion -- shakes from shelling above ground and a bloodied, pale soldier tumbles from the ambulance outside.
Soldiers rush to aid the medic treating the shrapnel-wounded serviceman but dash for cover when another Russian rocket crashes into a courtyard nearby, reverberating around abandoned housing blocs.
"Why am I so cold, doctor? I feel like I'm fading," the soldier says, propped up on a mud-stained mattress as the medic works to halt the bleeding.
Thundering Russian artillery echoed non-stop throughout Bakhmut's Soviet-era residential blocs during a rare visit to the embattled city by AFP journalists with Ukrainian troops.
Courtyards beneath the artillery-scarred buildings were littered with twisted metal from bombed playgrounds, glass shards, and makeshift crosses over graves of hastily buried civilians.
Ukrainian troops holed up in a network of dimly-lit and cramped basements in the city's western districts have been making a determined last stand against Russia in the longest and bloodiest battle of the war.
Fighting for the town, once known for its salt mines and sparkling wine production, has grinded on for 10 long months.
Russia is posting incremental but costly gains giving it control over some 80 percent of the devastated town.
"They don't stop attacking day or night or day. Only when we hit them, they're busy evacuating their wounded and killed," said a deputy battalion commander, who identified himself as "Philosopher".
"Little by little, they are nibbling away little pieces (of Bakhmut)," he added in an underground command post as shelling rumbled overhead.
Ukraine is defending street by street at a significant cost.
But it says it is mowing down waves of Russian forces and wearing out the enemy before launching its own large-scale strike back.
"On our side, we're tired, people are exhausted," Philosopher told AFP, describing how his forces from the 93rd brigade were coming within just three metres of Russian troops while weathering a constant barrage of artillery mortar and tank fire.
"(But) each day we resist here gives more opportunities for other units to prepare for a counterattack."
Drone footage provided to AFP by Ukrainian reconnaissance teams showed the vast extent of the destruction wrought on Bakhmut, with plumes of smoke hanging over row after row of skeletal buildings.
"They are methodically destroying everything. We're firing at pre-defined targets, more accurately and with adjustments from drones," Philosopher said.
"Our vulnerability is that we are starved for shells".
The defence of the city -- once home to some 70,000 people -- is all the more precarious because there is just one road under Ukrainian control supplying the entrenched positions.
They call it "The Road of Life" but the burnt-out vehicles discarded along the vital thoroughfare signal the deadly fighting on the horizon.
"From above, from the sky, what you see is craters. It's a mess," a Ukrainian drone operator, who goes by Chuck, told AFP, describing highway T 0504.
Charred trees line the 25-kilometre (16-mile) road from the nearest Ukrainian-controlled hub, and civilian cars and military hardware careen down the muddied route to bring new fighters in and extract the injured.
"You could call it the road of life or the road of death," 22-year-old Amina, a woman serving in the military for several months said while sheltering in a basement on Bakhmut's outskirts.
President Volodymyr Zelensky said last month Bakhmut's fall would give Russian forces an "open road" to the rest of the war-battered Donetsk region, which Moscow claims is Russian land.
In a thin line of birch trees running through water-logged fields above Bakhmut, 26-year-old artillery commander Andriy has trained his Soviet-era cannon to hold back assaults on the road.
He was clear-eyed about the stakes.
"If you cut (the road), everyone in Bakhmut is dead. No supplies. No ammunition. No food. Nothing. It would be completely cut off," he told AFP while his crew stacked rows of newly delivered shells.
"We can help the guys keep the road. They can keep the city".
At their closest point along the supply route, Russian forces are dangerously near.
Grasping a Kalashnikov in a vehicle jolting at speed down the road, 41-year-old infantryman Alexander pointed through a mud-spattered window towards Russian positions 900 metres away -- about the same range as his assault rifle.
In Ivanivske, Russian forces were constantly attacking to wrest the road, which runs through the suburb west of Bakhmut dotted with cherry blossoms outside artillery-battered cottages.
"We dig in and the Russians come in throwing everything they can at us, everything they have -- everything is shelled with rockets, mortars, and tanks," Andriy, a 38-year-old infantryman told AFP of the fighting for the highway.
"There's no place to hide."
Several Ukrainian servicemen from the Aidar assault battalion fending off Russia's encirclement said they needed advanced artillery and ammunition to match and outgun Russian forces.
"We lack a lot. Not enough weapons, damn it," Andrei added.
Analysts believe Bakhmut holds little strategic value but has acquired political significance.
What matters more, observers of the conflict say, is which side emerges from the fight with more troops, hardware and fighting capability to advance onwards.
"If Russia captures Bakhmut, it will be a pyrrhic victory," says Mykola Bielieskov, a research fellow at the National Institute for Strategic Studies in Kyiv.
"It's obvious that their overall offensive is culminating, with huge losses," he added.
"Wars are won by swift offensive operations. This is not what Russian forces have done around Bakhmut."
The prize for Russia -- if it overwhelms Ukrainian forces around Bakhmut -- will be little more than a reminder of the destruction wrought by the most brutal battle of the war.
"There are no buildings left. Everything, everything, everything is completely destroyed. It will have to be demolished anyway," said Andriy.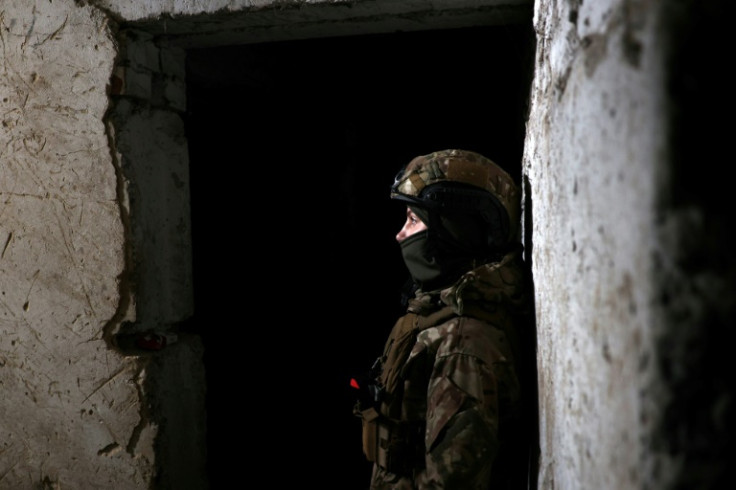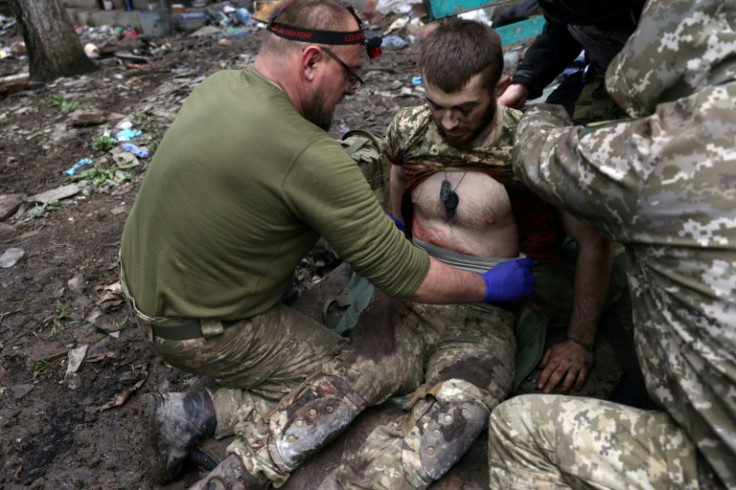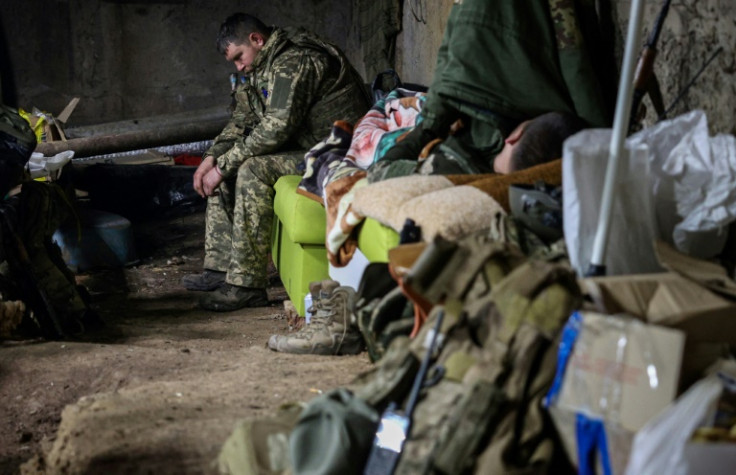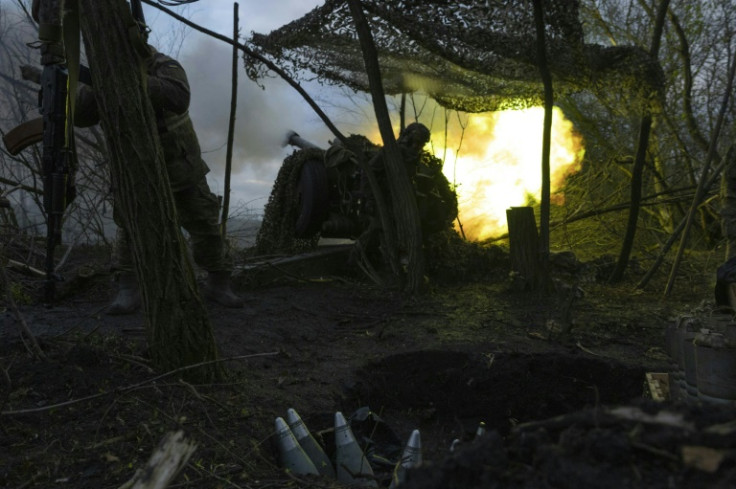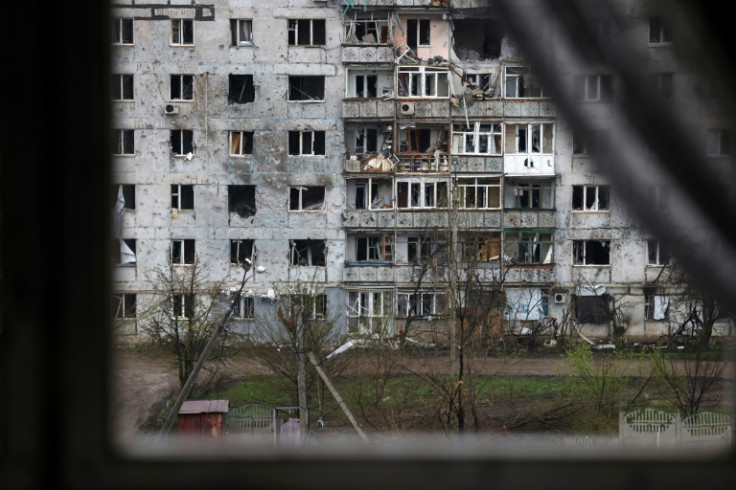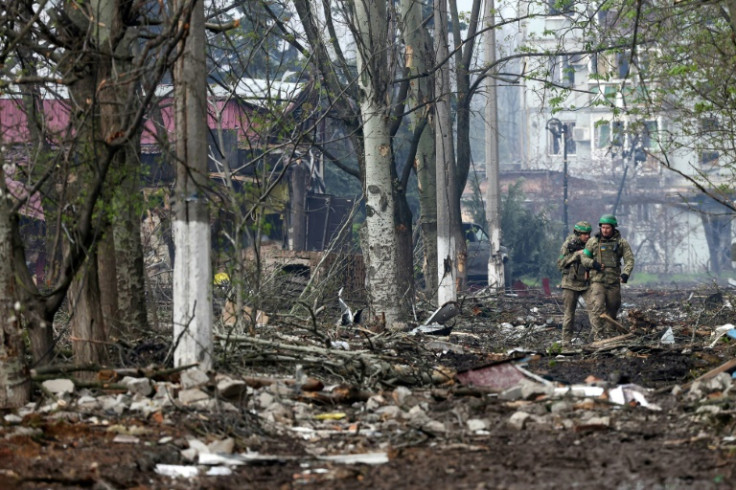 © Copyright AFP 2023. All rights reserved.