Washington Trying To Wreck Russia-Africa Summit -Russia's Lavrov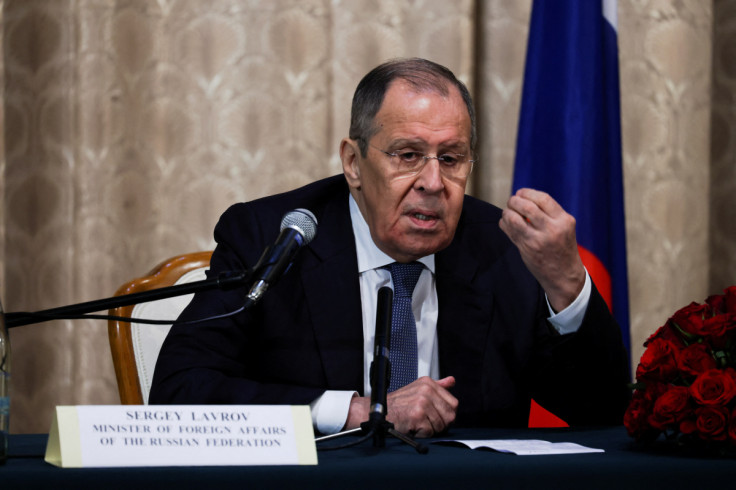 The U.S. is trying to wreck Russia's planned summit with African countries as part of efforts to isolate Moscow, Foreign Minister Sergei Lavrov said in an interview published on Tuesday.
Lavrov told the news site Argumenty i Fakty that Moscow was different from Western countries in its relations with Africa in that "we never tell our foreign partners how they are supposed to live. We have no secret agenda."
Moscow is preparing for its second summit with African countries, scheduled for the end of July in St. Petersburg, including work on infrastructure, technology and energy projects.
"It is true that the United States and its vassals are doing everything possible to achieve Russia's international isolation," Lavrov told the website. "In particular, they are trying to torpedo the planned second Russia-Africa summit ... to persuade our African friends not to take part."
In any case, Lavrov said, the chances of damaging the conference were diminishing as "fewer and fewer people are now willing to pull out all the stops for former colonial powers.
"Attempts to interfere in our cooperation with countries for the global South and East will therefore continue, but success is far from guaranteed."
The U.S. State Department did not immediately respond to a request for comment outside business hours.
Shunned by most Western countries since its invasion of Ukraine just over a year ago, Moscow has turned its efforts to countries in Asia and Africa.
Lavrov has been particularly eager to nurture ties with Africa, visiting the continent twice this year as well as making a tour in mid-2022.
South Africa this year held 10 days of military exercises with the Russian and Chinese militaries.
And the Wagner Group of Russian mercenaries, active in what Moscow described as its "special military operation" in Ukraine, has been deployed against insurgents in Mali and the Central African Republic.
U.S. President Joe Biden hosted a U.S.-Africa leaders summit in 2022 in Washington, seeking to bolster alliances amid the growing Russian and Chinese presence on the continent.
© Copyright Thomson Reuters 2023. All rights reserved.