Wagner Claims 'Legal' Capture Of Ukraine's Bakhmut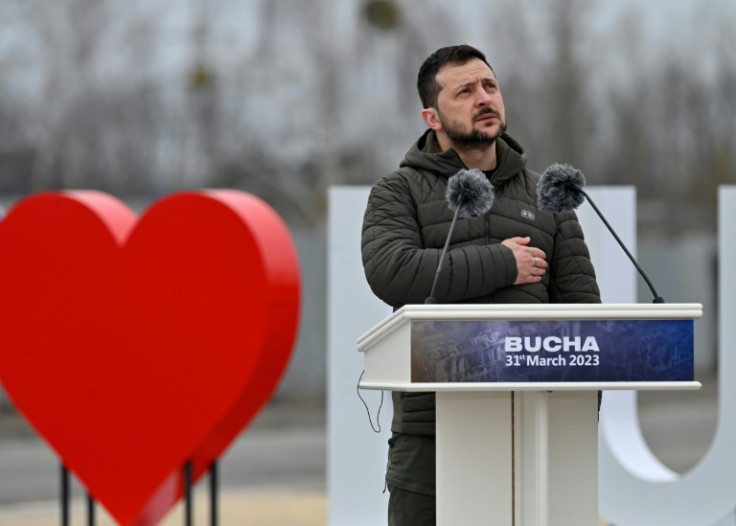 Russia's Wagner paramilitary group on Monday claimed it had captured the city hall in Ukraine's eastern town of Bakhmut, giving it "legal" control, but Kyiv said its forces still held the town.
The battle for Bakhmut has raged for months with Wagner supporting Russian troops and Ukraine warning the fall of the town would lead to the loss of huge swathes of its territory.
Wagner head Yevgeny Prigozhin posted a video on his Telegram channel showing him holding a Russian flag, which he said his forces would plant on Bakhmut's city hall.
"This is the Wagner private military company, these are the guys who took Bakhmut. In a legal sense, it's ours," Prigozhin said.
Ukrainian military leaders said on Monday after Prigozhin's video was released that enemy troops had tried to take control of the town, but their forces had "repelled more than 20 enemy attacks".
President Volodymyr Zelensky earlier on Sunday praised Ukrainian troops' defence of the city, much of which now lies in ruins.
"I am grateful to our warriors who are fighting near Avdiivka, Maryinka, near Bakhmut... Especially Bakhmut! It's especially hot there today!" Zelensky said on Telegram.
In Kostyantynivka, a town about 27 kilometres (17 miles) from Bakhmut, a "massive attack" of Russian missiles left three men and three women dead and eleven wounded Sunday, Ukrainian authorities said.
The attack targeted residential areas where "ordinary civilians" were living, Zelensky said.
There was a large crater in a yard and windows were shattered from ground to top floors in two 14-storey tower blocks, while private homes nearby had smashed roofs, AFP journalists saw.
Liliya, a 19-year-old psychology student, stood outside her severely damaged high-rise block.
"Everything is bombed out. And I think it's like that in every flat, in fact. Because it was such an impact that it was very hard for anything to stay unbroken."
Earlier on Sunday, a leading Russian military blogger and fervent defender of the military offensive in Ukraine was killed by a bomb attack at a cafe in St Petersburg, investigators said.
Vladlen Tatarsky was reportedly killed after receiving a gift rigged with an explosive device at an event organised by Cyber Front Z, which refers to itself on social media as "Russia's information troops".
The explosion occurred at "Street Food Bar No. 1", located along the Neva river not far from the historic city centre, with the interior ministry saying police had been called to the scene at 6:13 pm (1513 GMT).
Officers cordoned off the street outside the building with around 20 police cars, alongside six ambulances as well as fire trucks, according to an AFP journalist at the scene.
Around two dozen other people were injured.
Russia's foreign ministry paid tribute to Tatarsky on Sunday, saying he was among "defenders of the truth" and lashing out at Western governments for failing to react to the attack.
"Russian journalists constantly feel the threat of reprisals from the Kyiv regime," spokeswoman Maria Zakharova said on Telegram.
Moscow condemned on Sunday the Western "hype" around the arrest of US journalist Evan Gershkovich on espionage charges, dismissing Washington's latest call for his release.
Russia's foreign minister Sergei Lavrov told his US counterpart Antony Blinken that Gershkovich had been "trying to receive secret information" when he was arrested this week.
Gershkovich, a Wall Street Journal reporter, is believed to be the first foreign journalist held for spying in post-Soviet Russia, and his arrest is expected to escalate the Kremlin's confrontation with the West.
His arrest on March 30 has drawn outrage from the West and is being seen as a serious escalation of Moscow's sweeping crackdown on the media.
"The timing of the arrest looks like a calculated provocation to embarrass the US and intimidate the foreign press still working in Russia," the Wall Street Journal's board of opinion editors said.
The White House has condemned the allegations as "ridiculous" and has warned Americans currently in Russia to leave for their own safety.
Several other US citizens are in jail in Russia, including Paul Whelan, a former Marine, who was arrested in 2018 and handed a 16-year sentence on espionage charges that he denies.
US officials have refused to be drawn on the possibility that Gershkovich's arrest could be Moscow's latest effort to engineer a prisoner swap.
"This is not a new tactic for Mr Putin and for Russian officials to detain foreigners and in particular Americans," White House national security spokesman John Kirby said, referring to Russian President Vladimir Putin.
There have been several such high-profile exchanges between Moscow and Washington over the past year.
In December, Moscow freed US basketball star Brittney Griner -- arrested for bringing cannabis oil into the country -- in exchange for Russian arms dealer Viktor Bout.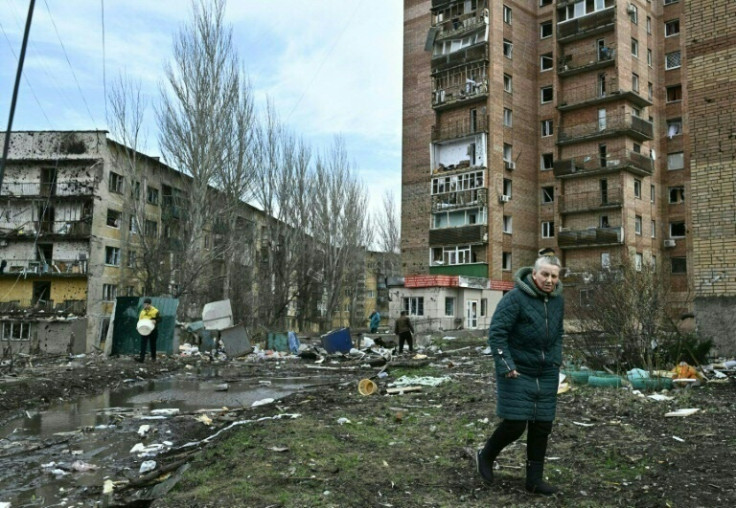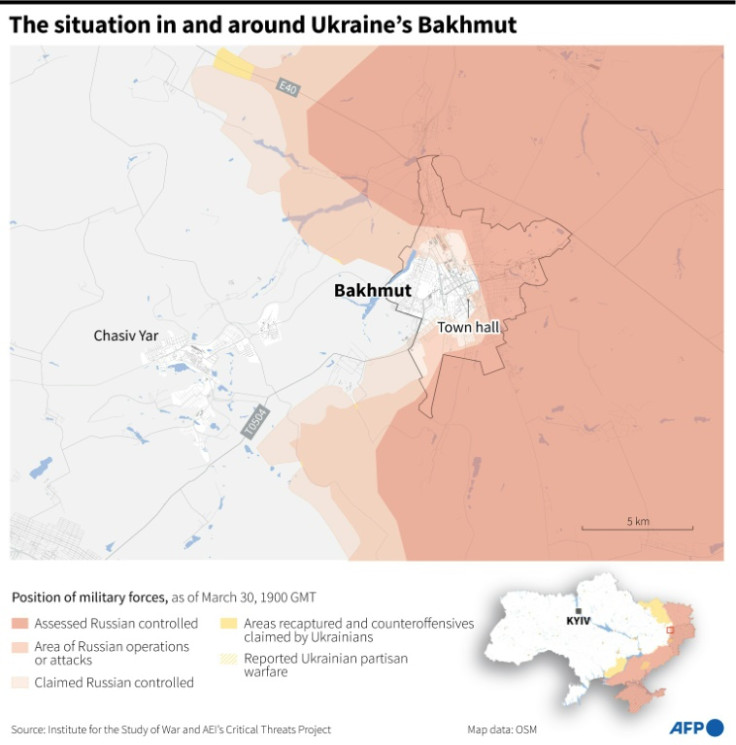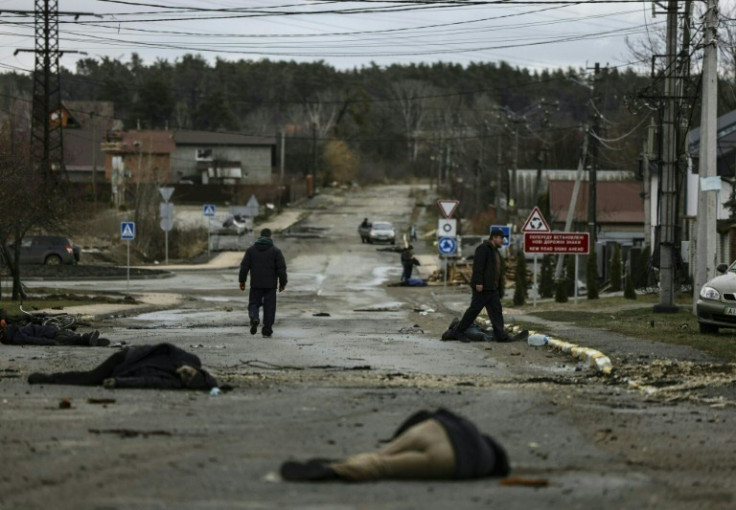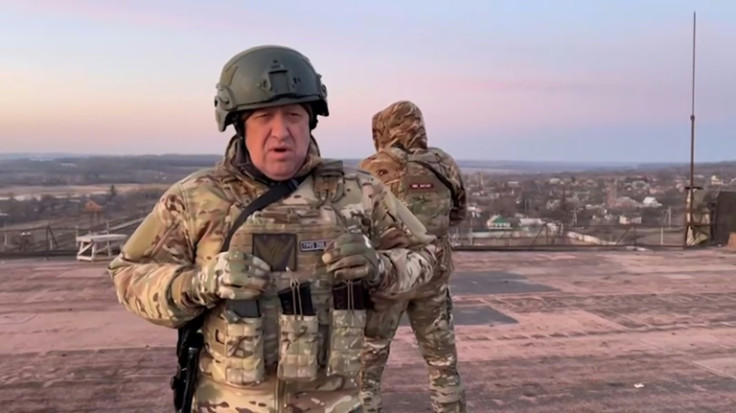 © Copyright AFP 2023. All rights reserved.