US Senate Approves Biden Pick For Israel Ambassador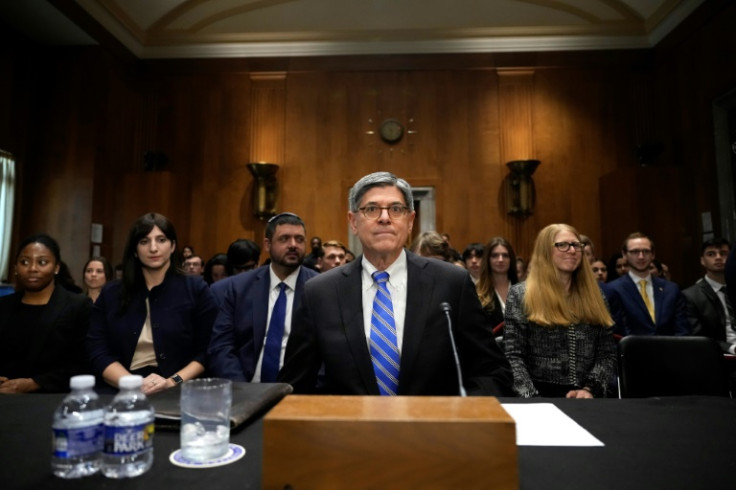 Senators voted Tuesday to confirm President Joe Biden's nominee for US ambassador to Israel, filling a crucial posting that had been vacant for months as America's closest ally in the Middle East battles Hamas militants.
Former Treasury secretary Jack Lew had drawn opposition from Republicans over his role in then-president Barack Obama's 2015 nuclear agreement with Iran, but emerged successful from a 53-43 Senate vote to secure the ambassadorship.
Israel launched its most intense military campaign ever on Gaza after suffering the bloodiest attack in its history when Hamas gunmen killed some 1,400 people in a brutal cross-border raid, according to Israeli officials.
Lew's confirmation came amid international warnings about the spiraling bloodshed and mounting humanitarian crisis in Gaza, on a day Israeli troops and Hamas militants had engaged in "fierce battles" in the north.
Senate Majority Leader Chuck Schumer, who traveled to Israel shortly after the on October 7 Hamas attack, hailed "one of the most important and consequential nomination votes the Senate has taken in a long time."
Congress was due to spend the latter part of the week moving a number of Israel-related bills, with plans for a $14.5 billion aid package, resolutions on antisemitism and new sanctions on Iranian oil sales.
But Republicans in the House are pressing to balance the aid with cuts to Democrats' signature domestic law, the Inflation Reduction Act -- guaranteeing near-unified Democratic opposition.
Schumer said the bill would be dead on arrival in the Democratic-led Senate and White House, which want to couple Israel and Ukraine aid in one $106 billion package, combined with Taiwan aid and border-security money.
An Orthodox Jew who observes the weekly sabbath, Lew replaces Tom Nides, who left the post in July.
He will play a key role in managing the US-Israeli relationship as Biden attempts to broker a potentially historic deal for Saudi Arabia to recognize Israel.
"With Israel at war, with Hamas holding hostages in their tunnels in Gaza, with the entire world watching... we cannot afford any delay" to fill the ambassadorship, said Ben Cardin, chairman of the Senate Foreign Relations Committee.
© Copyright AFP 2023. All rights reserved.