US, European Lawmakers Demand Axe For Oil Exec Heading Climate Talks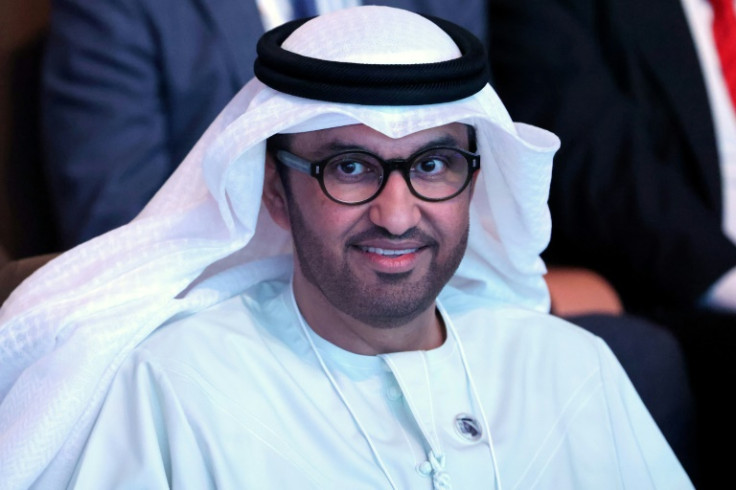 More than 100 members of the US Congress and the European Parliament called Tuesday for the removal of an oil industry executive tapped to lead the next UN climate change conference.
The choice of Sultan Al Jaber, chief executive of the Abu Dhabi National Oil Company, or ADNOC, to head December's COP28 summit in Dubai has angered activists who fear it will hold back progress on reducing emissions.
The lawmakers expressed "profound concern" over the appointment in a letter to US President Joe Biden, European Commission President Ursula von der Leyen and UN Secretary-General Antonio Guterres.
They urged the leaders to "limit the influence of polluting industries" at gatherings of the United Nations Framework Convention on Climate Change.
"We cannot allow special interests to create more hurdles in the race against climate change," tweeted Sheldon Whitehouse, a US senator known for his environmental activism.
A COP28 spokesperson pushed back on the criticism, citing Al Jaber's work in the renewables sector, as well as his current mandate at ADNOC to "transform, decarbonize and future proof" the oil giant.
In Brussels, the letter was signed by 99 environmentalist, left and center-left lawmakers.
Dozens of NGOs objected in January to the nomination of Al Jaber, 49, who is also the UAE's minister for industry and advanced technology.
He defended his record in an interview with AFP in April, noting that he had founded the government-owned renewable energy company Masdar.
© Copyright AFP 2023. All rights reserved.