UN Warns Of 'Worrying' Rise In Migrants Crossing Darien Gap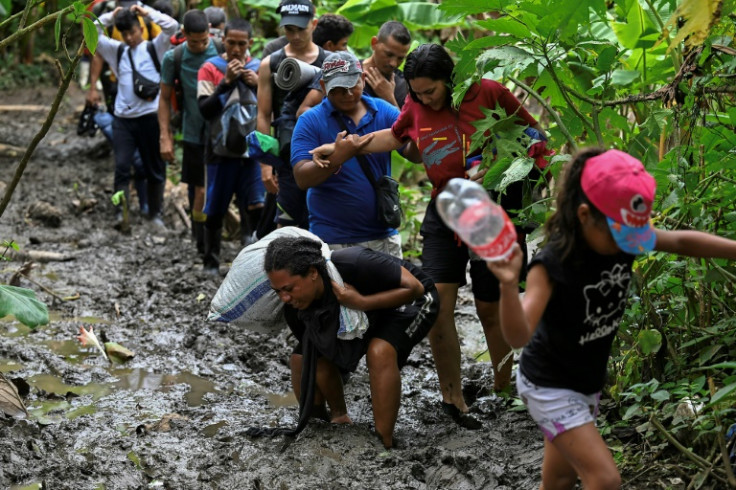 UN agencies on Thursday warned of a "worrying" spike in migrants crossing the dangerous Darien Gap between Panama and Colombia, saying already this year more than 100,000 had made the journey.
The Darien jungle has become a corridor for migrants trying to reach the United States, despite being fraught with dangers such as raging rivers, wild animals and criminal gangs.
"The UN Refugee Agency (UNHCR) and the International Organization for Migration (IOM) warn of the worrying increase of people crossing the Darien jungle," the two said in a joint statement.
"A record number of more than 100,000 people have crossed the Darien, six times more than those who arrived in the same period in 2022," they added.
In 2022, an already record number of nearly 250,000 migrants crossed the Darien. The majority were Venezuelans, Haitians and Ecuadorans, although Asians, mainly from China and India, and Africans, mainly from Cameroon and Somalia, also made the journey.
"Panama is facing one of the most challenging crises of mixed movements in the last decade, as part of an unprecedented displacement across the Americas," the agencies warned.
"The dangers and levels of violence faced by people crossing the Darien are highly worrying," said Philippa Candler, the UNHCR representative in Panama in the statement.
This week, US Homeland Security Secretary Alejandro Mayorkas met in Panama with the foreign ministers of Panama and Colombia to seek solutions to the migration crisis.
© Copyright AFP 2023. All rights reserved.