UN Urges $3 Bn Aid For Sudan And Refugees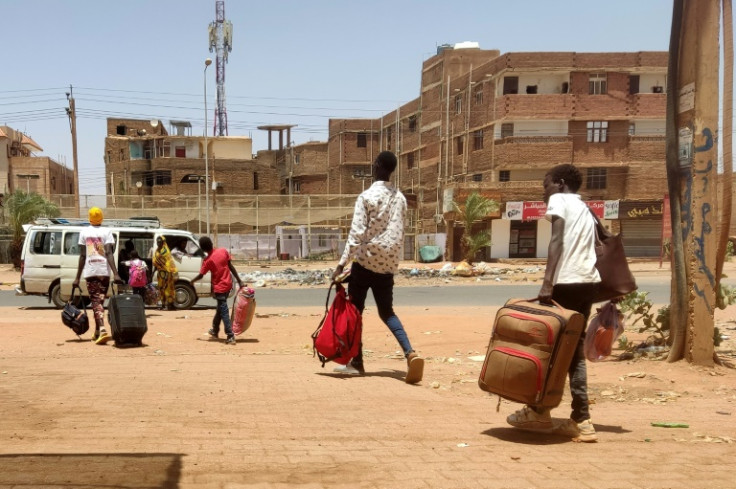 The United Nations on Wednesday said $3.03 billion would be needed to provide urgent aid in conflict-ravaged Sudan and for over one million expected to flee into neighbouring countries this year.
Needs have soared since a bloody conflict erupted in Sudan last month, the UN said, dramatically revising up its response plan.
"Today, 25 million people -- more than half the population of Sudan -- needs humanitarian aid and protection," Ramesh Rajasingham, head of the UN humanitarian agency's Geneva bureau, told reporters.
"That is the highest number we have ever seen in the country."
Battles erupted on April 15 between army chief Abdel Fattah al-Burhan and his former deputy Mohamed Hamdan Daglo, who leads the paramilitary Rapid Support Forces (RSF).
Around 1,000 people have been killed, in and around Khartoum and the ravaged state of West Darfur, according to medics.
More than 5,000 people have been injured and millions more remain confined to their homes, unable to access basic services and health care, Rajasingham said.
He also pointed to "worrying reports of increased sexual violence", and warned "children are especially vulnerable in this chaos that is unfolding".
The fighting has deepened the humanitarian crisis in Sudan, where one in three already relied on assistance before the war.
The UN said $2.56 billion is now expected to be needed to provide assistance inside Sudan -- up from $1.75 billion estimated at the end of last year.
Those funds will allow aid agencies to reach 18 million of the most vulnerable people inside the country, Rajasingham said.
He lamented that the humanitarian community had suffered numerous attacks, with aid workers killed, offices and stockpiles looted.
He voiced hope that an agreement reached by the two sides last week to spare civilians and civilian infrastructure and to let in badly needed aid was having some effect.
He said fighters had pulled back from some of the health facilities previously occupied and highlighted an uptick in aid deliveries, but added: "We do need much more."
"The crisis in Sudan is rapidly evolving into a regional crisis."
The UN refugee agency said $470.4 million would be needed to assist those fleeing the country and it was now planning for up to 1.1 million people to leave Sudan this year.
Just two weeks ago, UNHCR had said it would need $445 million through October to address the needs of as many as 860,000 people who might flee.
"So far, the crisis... resulted in massive outflows into neighbouring countries of about 220,000 refugees and returnees," Raouf Mazou, assistant chief of operations at the UN refugee agency UNHCR told reporters.
In addition, more than 700,000 people have been displaced inside Sudan by the fighting.
Of the more than one million expected to leave Sudan, 640,000 would likely be Sudanese refugees and 204,000 people who had been living as refugees inside Sudan, returning to their home country, primarily South Sudan, the UN said.
Prior to the conflict, Sudan was hosting around 1.1 million refugees.
"Those who have fled across the country's many borders are shattered, often having left behind or lost loved ones and finding themselves in places where access is extremely hard and resources are minimal," Mazou said.
He pointed out that those fleeing Sudan were in many cases arriving in "very, very remote locations" which were difficult to access", in countries where humanitarian needs were severely under-funded.
© Copyright AFP 2023. All rights reserved.