UN Rights Council Votes To Strenthen Monitoring Of Abuses In Sudan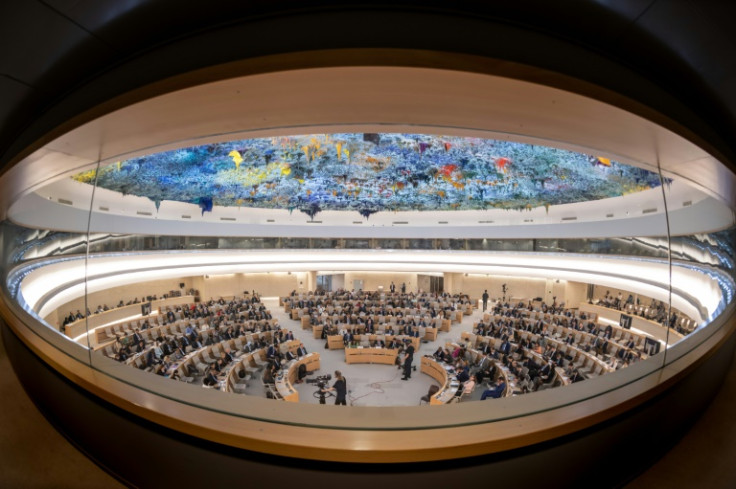 The United Nations top rights body narrowly decided Thursday to beef up monitoring of abuses amid Sudan's spiralling conflict, despite vehement opposition from Khartoum.
The UN Human Rights Council's 47 members voted with 18 in favour, 15 opposed and 14 abstaining for a resolution calling for an end to the violence and strengthening the mandate of a UN expert on Sudan.
The resolution was adopted during a special council session, called following a request by Britain, Germany, Norway and the United States, and with the support of dozens of countries, to urgently address the violence that erupted in Sudan on April 15.
The tight vote came after Arab countries and others, including China, called for countries to oppose the resolution, maintaining it infringed upon Sudan's sovereignty, and African countries urged finding "African solutions to African problems".
But backers of the text insisted it was vital for the council to act swiftly.
"This is a really important day" British ambassador Simon Manley told AFP, hailing the council for its "vote for peace."
Nearly a month into Sudan's bloody conflict, civilians are still trying to flee, boarding evacuation planes with just a few belongings and leaving behind their homes, relatives and lives.
More than 750 people have been killed and hundreds of thousands have been displaced in the fighting that began on April 15 between army chief Abdel Fattah al-Burhan and his former deputy Mohamed Hamdan Daglo, who commands the paramilitary Rapid Support Forces (RSF).
The fighting has plunged "this much-suffering country into catastrophe", United Nations High Commissioner for Human Rights Volker Turk said at the start of the one-day session.
Decrying "the wanton violence", he called on "all states with influence in the region to encourage, by all possible means, the resolution of this crisis".
Thursday's council session in Geneva was called to urgently address a situation that everyone present agreed was dire.
But the mandate adopted was not very strong.
It called "for an immediate cessation of violence by all parties, without pre-conditions", but refrained from ordering any new investigation into abuses.
Instead, it ordered the existing Special Rapporteur on the rights situation in Sudan to provide "detailed monitoring and documentation of... all allegations of human rights violations and abuses since the 25 October 2021, including those arising directly from the current conflict", and to report his findings to the council.
Even with such a weak text, it barely squeaked past.
Sudan's ambassador Hassan Hamid Hassan vehemently opposed the special session and the resolution, insisting to the council that "what is happening in Sudan is an internal affair" and cautioning the session could distract from efforts to achieve a lasting ceasefire.
Without Sudan's blessing, other African and Arab countries said they would not be able to support the resolution, while some other countries also expressed opposition.
"The international community should respect Sudan's sovereignty and ownership of internal affairs," China's ambassador Chen Xu said.
Critics also charged that there had been no need to rush to hold a special session when the rights council's next regular session is only weeks away.
But US ambassador Michele Taylor insisted that "the devastating human rights and humanitarian conflict in Sudan over the past four weeks is truly heart-wrenching."
"We needed to act with urgency because of the enormous gravity and suffering of the people of Sudan today."
© Copyright AFP 2023. All rights reserved.