UN Migration Agency Sounds Alarm Over Sea Deaths As EU Arrivals Rise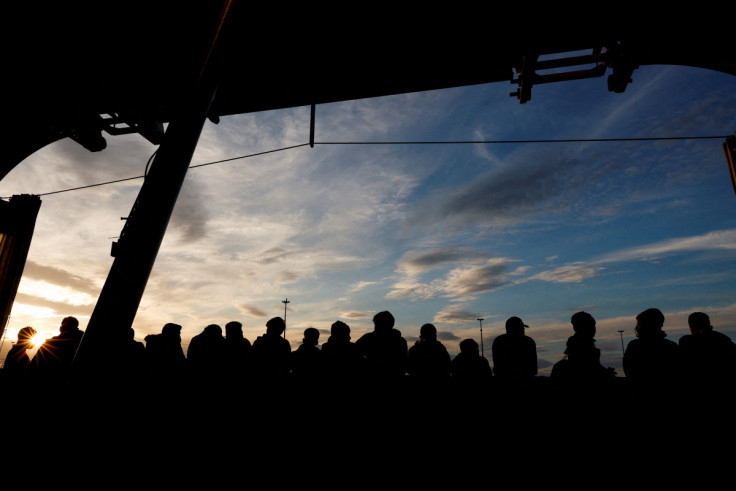 Three times as many people sought to reach the European Union across the Mediterranean in the first three months of 2023 compared to a year before, the bloc's border agency said, as the U.N. migration arm decried the deadliest first quarter since 2017.
Overall, the EU agency Frontex reported 54,000 irregular crossings into the bloc via all routes in the first quarter of the year, up a fifth from 2022.
"The Central Mediterranean route accounts for more than half of all irregular border crossings into the EU," Frontex said in a statement, adding nearly 28,000 people had arrived that way n from the start of the year until the end of March, three times as many as in the same period in 2022.
"Organised crime groups took advantage of better weather and political volatility in some countries of departure to try to smuggle as many migrants as possible across the Central Mediterranean from Tunisia and Libya."
On Tuesday, Italy's right-wing government announced a state of emergency on immigration following a "sharp rise" in arrivals across the Mediterranean, a move that will allow it to send back unwanted migrants more quickly.
Rome has asked the EU to do more to stop sea arrivals, the latest example of how migration has returned to the top of the bloc's political agenda as global mobility picked up last year from COVID pandemic lows.
Frontex reported earlier some 330,000 unauthorised arrivals via all routes last year, the highest since 2016, with the increased numbers provoking harsher anti-immigration rhetoric in EU states including Denmark, the Netherlands and Austria.
The EU increased efforts this year to send more unwanted migrants away and tighten its external borders, with top politicians calling for the completion of a long-stuck reform of the bloc's broken asylum rules ahead of 2024 European elections.
Against governments pushing to bring down arrivals, campaigners stress the need to honour the rights of refugees and migrants.
The United Nations' migration agency IOM said it had documented 411 migrant deaths on the central Mediterranean route in January-March, making it the deadliest first quarter on record in six years.
"The persisting humanitarian crisis in the central Mediterranean is intolerable," said IOM head Antonio Vitorino, calling for more search-and-rescue operations by state authorities.
© Copyright Thomson Reuters 2023. All rights reserved.