Ukrainian Army Revamps Commercial Drones To Attack Russian Tanks, Trenches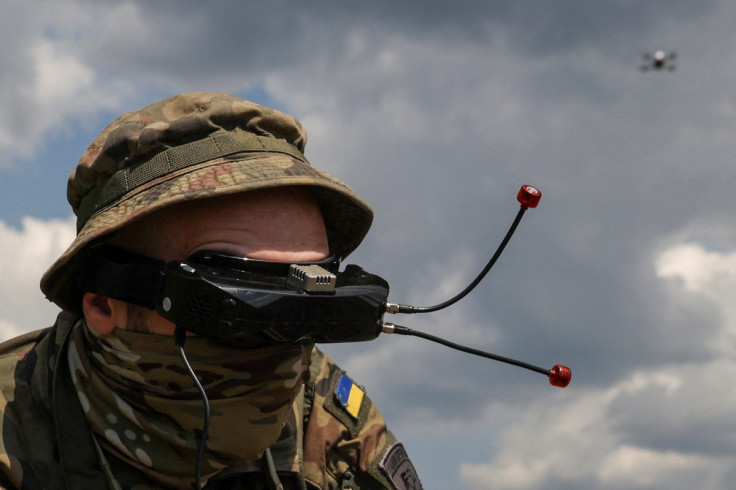 A former IT programmer now serving as a Ukrainian soldier says a four-rotor commercial drone which sells over the counter for $300 can be modified to carry explosives that will destroy Russian tanks.
"Our team has done it many times. We have destroyed enemy tanks, heavy military equipment, personnel. It's a very effective gadget," the soldier, who uses the call sign Kakrurt, told Reuters in the central-eastern region of Dnipropetrovsk.
Kakrurt fights for Ukraine's 35th Marine Brigade, which modifies commercially-available drones and uses them to attack Russian forces who are occupying swathes of Ukraine's east and south.
The brigade shared two video clips with Reuters showing its drones flying into what they said were Russian trenches before detonating.
Drones have been used extensively by both Moscow and Kyiv's forces since Russia invaded Ukraine in February last year.
Ukraine has said it is expanding its drone programme for both reconnaissance and attacking enemy targets in order to narrow the gap between its military capabilities and those of Russia.
The soldier said that Ukraine had invested hugely in drone technology.
"It's better to make effective use of technical resources instead of people. That's why the Ukrainian Armed Forces are developing very, very quickly in this direction," he said.
The 35th Marine Brigade's soldiers showed off small commercial drones with four rotors that buzzed around as they were flown by soldiers using handsets.
"Our team has decided to use civilian drones, re-make them in order to destroy the enemy. They are easy to get hold of, easy to fit for purpose," Kakrurt said.
Another soldier, with the call sign Reshik, predicted Ukraine would make broad use of drones that fly to their target before detonating when it starts its much-anticipated counter-offensive in the coming weeks.
"Kamikaze drones will play a huge role in the counteroffensive in attacking trenches where the enemy seeks shelter and in killing the enemy," he said.
The first soldier said the drones were not vulnerable to Russian jamming systems that use satellites, and that they were airborne for such a short period of time before detonating that radio electronic interference was also ineffective.
"Even for the radio electronic interference there is simply not enough time to start, start working and interfere with the frequencies we work on," he said.
(Writing by Tom Balmforth; editing by Angus MacSwan)
© Copyright Thomson Reuters 2023. All rights reserved.