Ukraine's Bitter Wait For Captured Azovstal Fighters
Yevgenia Synelnyk can barely look at her brother's photo a year after Russia captured him and over 2,000 fighters in the Azovstal siege. She fears she hasn't done enough to bring him home.
Families like hers have used protest, political pressure and their own pain to battle for their loved ones' return since the siege in the port city of Mariupol, which came to symbolise Ukrainian resistance.
But advocacy groups say just under 500 of the fighters have been freed in exchanges -- while the rest are cut off from families who have at times been left to wonder if they are even still alive.
"I almost do not open his photos now because I'm kind of ashamed that I'm not doing enough, or haven't done enough," said Synelnyk, 30.
"He's still there, I'm still here, and it's been a year. I'm somehow ashamed to look him in the eye, even in the photo," she added.
A horrific battle for Mariupol came down to Ukrainian troops and civilians holding out beneath the Azovstal steelworks, but that ended with Kyiv's order for them to surrender to save their lives.
Russia said it had taken captive 2,439 men and women fighters by the May 20, 2022 fall of the bombed works, which was equipped with bunkers and tunnels that had sheltered the holdouts.
Before and after the fall of Azovstal, their families protested to raise pressure on the government to help the troops.
"Earlier there were more rallies, and they were all over the world. Actually, I held rallies in Georgia, Poland and Geneva," said 21-year-old Tamara Protsenko, whose boyfriend Oleksandr Kalashnyk is in Russian detention.
One protest around Christmas, which featured tables set for a holiday celebration and banners calling for the fighters' release, apparently displeased Moscow.
"The Russians didn't like how we presented them," Protsenko said, noting that feedback had come via the Ukrainian authorities.
Families have organised themselves into support and advocacy groups, said Ganna Lobova, whose husband Oleg is in Russian hands.
The groups meet with Ukrainian authorities to push for their loved ones' release, to raise questions and as Lobova said: "Remind them that we exist".
She is particularly active on the issue of the Olenivka prison in eastern Ukraine, where her husband was held.
The centre controlled by pro-Russian forces was bombed in late July, killing dozens of Ukrainian prisoners.
Kyiv accused Russian-controlled forces while Moscow blamed the Ukrainian army.
"He was in the barracks in Olenivka that was blown up. Russia recorded him both as dead and wounded," she said.
It was only weeks later, when Oleg appeared in images on a pro-Russian Telegram channel, that she was sure he was alive.
Lobova and other families are pushing for a full investigation of the deadly incident in an effort to seek justice for a tragedy they believe has not received proper attention.
The families are carrying on with their advocacy while having only fragmentary information about their loved ones.
Under the Geneva Convention's rules for the treatment of prisoners of war -- to which Russia is a party -- captives must be allowed to send and receive letters.
In reality, the only news to arrive has come from prisoners who return home after swaps with the Russians and can carry precious updates about those still in detention.
After 45 fighters were freed earlier in May, Protsenko went from one person to the next seeking even the tiniest bit of information.
"Today I was told that yes, he is where he was, and in principle he is in OK condition," she added with a broad smile on Wednesday.
"Sometimes, it feels like maybe he's already gone -- and I wouldn't know about it," Protsenko said. "This is what I fear the most."
Some families have had absolutely no contact with their captive loved ones since terse last messages sent in the heat of the Azovstal fighting.
"The hardest thing is the unknown. Because you don't know where he is and when he will come back," said Lobova. "How much longer?"
There is no answer to that question but the Ukrainian government said it is working to arrange prisoner exchanges for all its fighters that have been captured by Russia.
"A lot depends on the Russian side, and we are trying to take from Russian captivity as many of our citizens as possible," said Petro Yatsenko, spokesman for Ukraine's Coordination Headquarters for Treatment of Prisoners of War.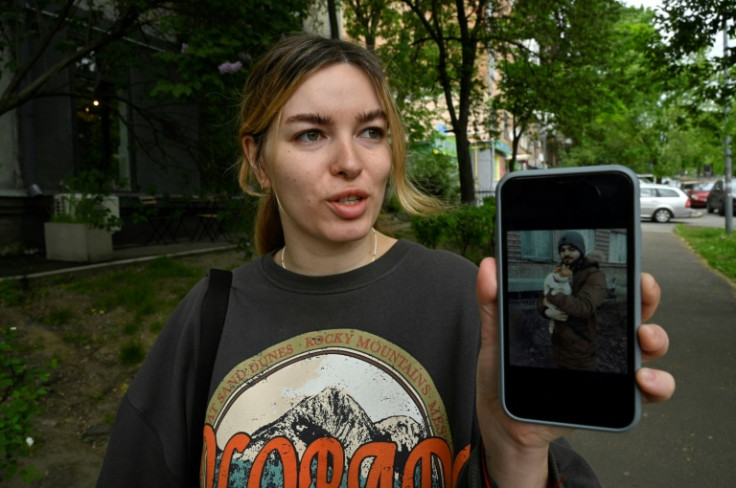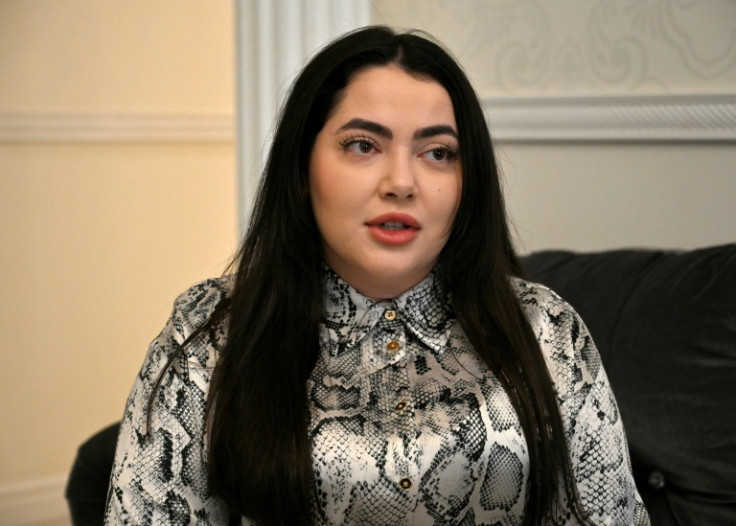 © Copyright AFP 2023. All rights reserved.