Ukraine Pushes For Western Warplane 'Coalition'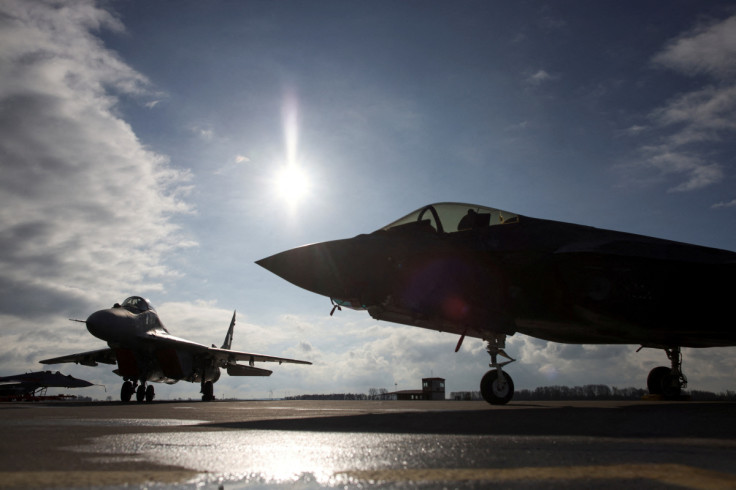 Ukrainian President Volodymyr Zelenskiy said Poland would help form a coalition of Western powers to supply warplanes to Kyiv, as his fighters defended their eastern bastion of Bakhmut in the face of relentless Russian assaults.
During a visit to Warsaw on Wednesday, Zelenskiy said Poland had been instrumental in getting Western allies to send battle tanks to Ukraine and he believed it could play the same role in a "planes coalition".
The Polish government said it would send 10 more MiG fighter jets on top of four provided earlier, but there has been no agreement from the United States or Ukraine's other major military backers to send the F-16 fighters Kyiv has requested.
On the frontlines, Zelenskiy said Ukrainian troops faced a difficult situation in the battle for Bakhmut and the military would take "corresponding" decisions to protect them if they risked being encircled by Russian forces.
"We are in Bakhmut and the enemy does not control it," Zelenskiy said, refuting claims by Russian forces that they had captured the city, in ruins after months of attritional warfare and bombardment.
"For me, the most important is not to lose our soldiers and of course if there is a moment of even hotter events and the danger we could lose our personnel because of encirclement - of course the corresponding correct decisions will be taken by generals there," Zelenskiy said, apparently referring to withdrawal.
Ukraine's military said in an early Thursday update Russian forces were storming Bakhmut with the intention of taking full control of it, adding that Bakhmut, along with the towns of Avdiivka and Maryinka to the southwest, were "the epicentre of hostilities".
The battle for Bakhmut, one of the last urban centres yet to fall to Russia in eastern Donetsk province, has proven one of the bloodiest of Russia's invasion, now in its 14th month.
Ukrainian military commanders have stressed the importance of holding Bakhmut and other cities and inflicting losses on Russian troops before an anticipated counter-offensive against them in the coming weeks or months.
Ukrainian military expert Vladyslav Selezniov said Ukrainian forces would be able to defend positions in the more heavily built up west of Bakhmut as long as their route to the west, the "road of life" for getting supplies in and wounded out, remained open.
"The situation is extremely difficult but keeping the defence of Bakhmut in place serves one very important matter. It is responsible for exhausting the human and technical capabilities of those units of (Russia's) army attacking the city," Selezniov told the Obozrevatel news website.
The U.S.-based Institute for the Study of War said mercenaries from Russia's Wagner private militia would try to consolidate control of the city centre and push westward through dense urban neighbourhoods.
MACRON IN CHINA
European Union executive head Ursula von der Leyen and French President Emmanuel Macron are expected to discuss Ukraine during talks with Chinese President Xi Jinping in Beijing on Thursday.
Before the trip, Macron agreed in a phone call with U.S. President Joe Biden to engage Beijing to hasten the end of the biggest war in Europe since World War Two.
Macron and von der Leyen have said they want to persuade China to use its influence over Russia to bring peace, or to at least deter Beijing from directly supporting Moscow in the conflict.
The U.S. and NATO have said China is considering sending arms to Russia, which Beijing has denied.
China has called for a comprehensive ceasefire and described its position on the conflict as "impartial", even though the Chinese and Russian presidents announced a "no limits" partnership shortly before the invasion.
Polish President Andrzej Duda said Warsaw was working to secure additional security guarantees for Ukraine at a NATO summit in Lithuania in July.
In addition to MiG-29s, Ukraine has pressed NATO for F-16 jet fighters but Duda's foreign policy adviser, Marcin Przydacz, said Poland would not decide soon on whether to send any.
Russian Foreign Minister Sergei Lavrov told state TV that Moscow needed to maintain relations with Washington even though American supplies of weapons to Ukraine meant "we are really in a hot phase of the war".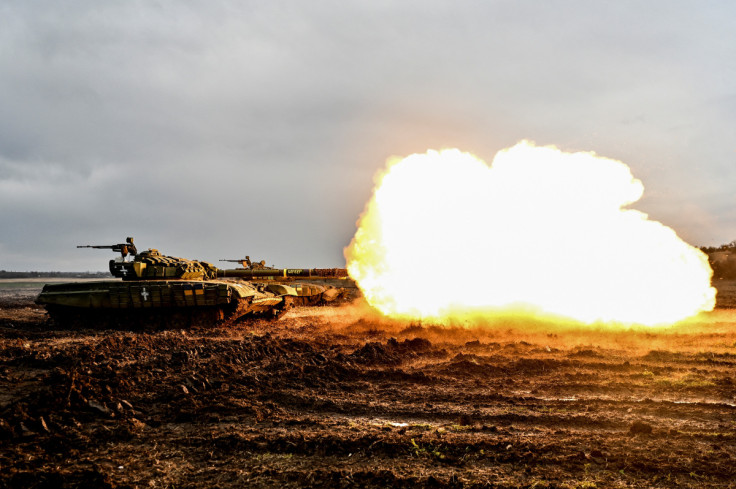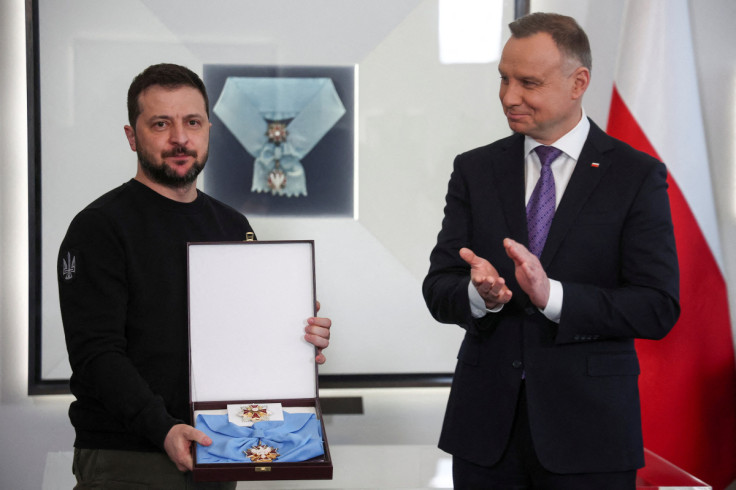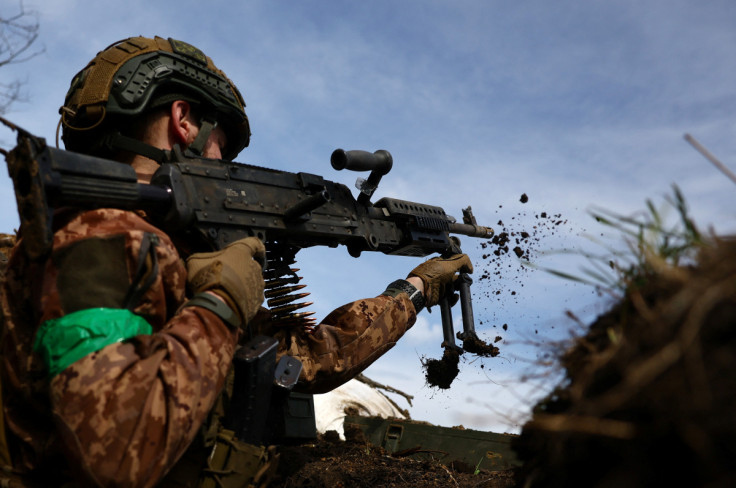 © Copyright Thomson Reuters 2023. All rights reserved.