Ugandan President Urges MPs To 'Reconsider' Anti-gay Bill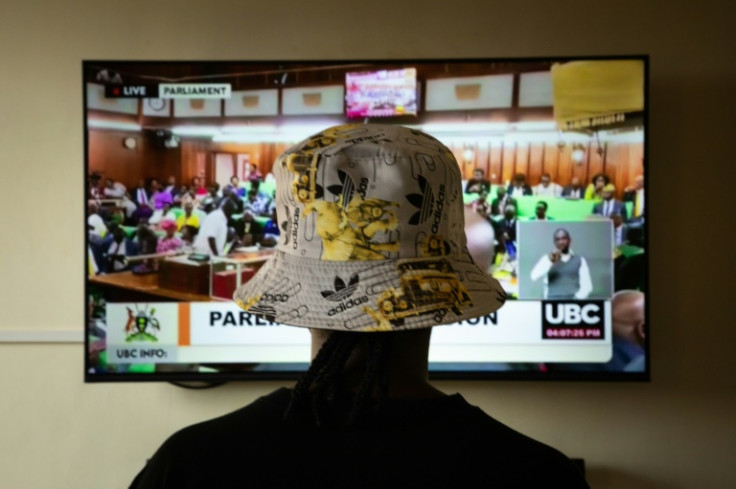 President Yoweri Museveni on Wednesday called on Ugandan MPs to "reconsider" draconian anti-gay legislation passed by parliament last month and widely condemned in the West.
The Anti-Homosexuality Bill 2023 promises harsh penalties against anyone who engages in same-sex activity.
"I return the bill to Parliament for reconsideration," Museveni wrote in a letter to the house.
The president has faced widespread calls to reject what has been criticised as among the world's harshest anti-gay legislation.
A distinction should be made in the bill "between being a homosexual and engaging in acts of homosexuality," Museveni said in the letter read out in the house by deputy speaker Thomas Tayebwa.
It proposed "a provision... for avoidance of doubt, a person believed or alleged or suspected of being a homosexual who has not committed a sexual act with another person of the same sex doesn't commit an offence".
"What is clear is that our society does not accept homosexual conduct or actions," Museveni wrote.
"Therefore the proposed law should be clear so that what is thought to be criminalised is not the state of one having a deviant proclivity but rather the actions of one acting on that deviancy or promoting the same in whatever way."
"The duty to report acts of homosexuality... presents constitutional challenges and could be a source of conflicts in society," he added.
The law should also facilitate the "rehabilitation" of gay people who come "to seek help", he wrote.
Under the bill, anyone who engages in same-sex activity could face life imprisonment, and repeat offenders could be sentenced to death, according to activists.
Uganda has not resorted to capital punishment for many years.
Lawyers for the government had advised the president to send the bill back to parliament.
The European Parliament has voted to condemn the bill and asked EU states to pressure Museveni into not implementing it, warning that relations with Kampala were at stake.
The White House has warned Kampala of possible economic repercussions if the legislation takes effect.
The UN High Commissioner for Human Rights, Volker Turk, also urged Museveni not to sign into law the bill which he described as "probably among the worst of its kind in the world".
But many of Uganda's neighbours are also cracking down on gay rights, with politicians in Kenya and Tanzania warning against efforts to raise awareness of LGBTQ issues.
Homosexuality was criminalised in Uganda under colonial laws, but since independence from Britain in 1962 there has never been a conviction for consensual same-sex activity.
© Copyright AFP 2023. All rights reserved.