Ugandan LGBTQ Activist Rallies Support For Compatriots After Anti-gay Bill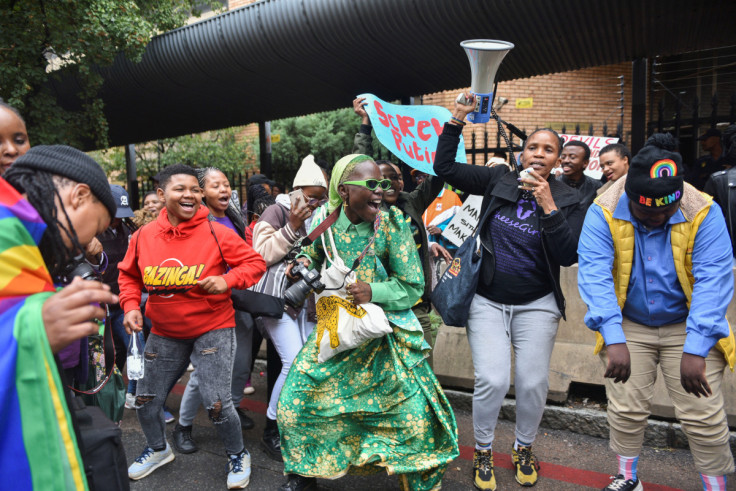 DeLovie Kwagala (Papa De), a queer Ugandan photographer and activist, was living in South Africa when the news came that Uganda's parliament had passed one of the world's toughest anti-LGBTQ bills.
The bill, which passed in March, imposes severe penalties including 20 years in prison for "promoting" homosexuality and for certain crimes that involve gay sex, the death penalty.
President Yoweri Museveni must either sign, veto or send back the bill to parliament this week. The bill has been denounced by pressure groups and Western governments which say it will undermine human rights.
Same-sex relations were already illegal in Uganda, but supporters said a tougher new law was needed to punish a broader array of LGBTQ activities, which they say threaten traditional values in the conservative and religious East African nation.
For Kwagala, who had moved to South Africa in 2021 for work, the bill means no longer feeling safe to go home.
"There's a lot of stories that I wanted to tell in that place so it really hurts me that I can't go back," said Kwagala, who is non-binary.
"I wanted to tell stories about queer joy, about bravery, about those of us who are braving... prejudice and ill-treatment to still be able to show up as ourselves," they said from their Johannesburg apartment.
Kwagala said they had experienced a litany of discrimination in Uganda, including being jailed for two days after being arrested at a gay bar, getting evicted for living with a girlfriend and being sexually assaulted by bureaucrats.
Members of the LGBTQ community in Uganda say since the bill was passed they have had to lie low, flee their homes or disguise their identity to not draw attention to their sexuality which could potentially trigger violence against them.
There has also been an increase in local media reports of people being arrested for engaging in same-sex relations.
Kwagala is working with friends to raise and distribute money to LGBTQ Ugandans, some of whom have been evicted, while others are in hiding, they said.
They have received more than 50 requests for support and have helped run crowdfunding campaigns.
"I'm really, really heartbroken and sad and I feel called to act to help ease the situation for others," they said.
© Copyright Thomson Reuters 2023. All rights reserved.