Two Killed In Russian Strike On Ukraine's Zaporizhzhia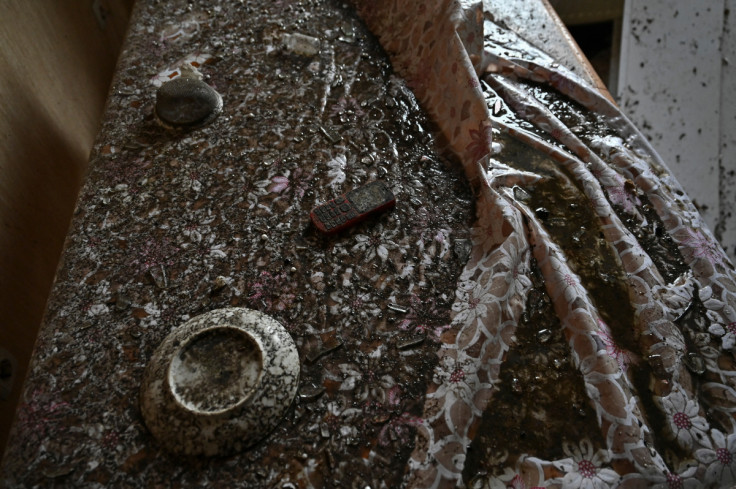 A 50-year-old man and his 11-year-old daughter were killed after Russian forces struck a residential building in the southeastern Ukrainian city of Zaporizhzhia early on Sunday, authorities said.
Ukraine's State Emergency service also reported that a 46-year-old woman, who it identified as the wife and mother of the victims, was pulled from the wreckage.
City council secretary Anatoliy Kurtev said two missiles had destroyed one building and damaged dozens of others during the overnight strike.
"Severe punishment for the occupiers for this criminal war is inevitable," he wrote on the Telegram messaging app.
Rescuers dug through heaps of concrete and other debris on Sunday morning amid the renewed wail of air-raid sirens.
Blasted-out walls revealed the charred remains of the family's living room, where a television stood smashed and shattered wall cabinets were still hanging.
A body, which local residents said was that of the man killed, was wrapped in a blanket nearby.
"It's a shame, they were a young family," said neighbour Viktor Hrankin, 72.
Regional governor Yuriy Malashko told Reuters the injured woman was taken to a hospital and was in serious condition.
The strike was the latest in a series of recent attacks on civilian targets in the region as Moscow's full-scale invasion drags into its second year.
Russia's defence ministry claimed on Sunday it had destroyed a depot containing 70,000 tonnes of fuel near Zaporizhzhia as well as Ukrainian military warehouses in the Donetsk and Zaporizhzhia regions.
© Copyright Thomson Reuters 2023. All rights reserved.